GLOSSARY
Featured Snippet
Google's Featured Snippet, also called Position Zero or Answer Box, is a search answer shown at the top of Google's first page of results. Google does this by showing an answer pulled from a page that's ranking on Page 1. The exact positioning of featured snippets is just below the Adwords' block but above all the organic results.
Following is an example of a featured snippet: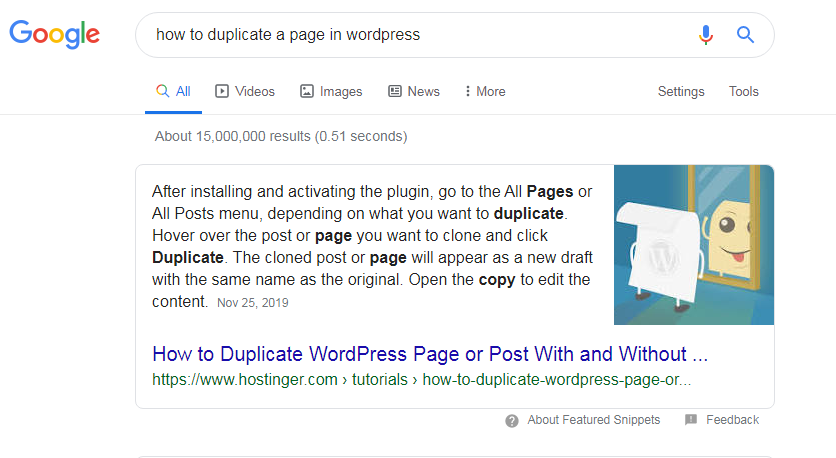 Getting your page ranked on position zero brings in more traffic than organically ranking on any other position, which makes it a very desirable real estate. According to SearchEngineLand, featured snippets account for 8% of all clicks. Hence, it is even more valuable than an organic position of #1.
Types of Featured Snippets
Broadly speaking, there are 3 types of featured snippets.
Text Snippets
Video Snippets
List and Table Snippets
Of course, there are a lot of variations that can be applied to each one.
Click here to read more about the different types of featured snippets and how you can optimize your page to rank on position zero.