Layout2
How to Use Social Media to Earn Quality Links: A Link Building Strategy Guide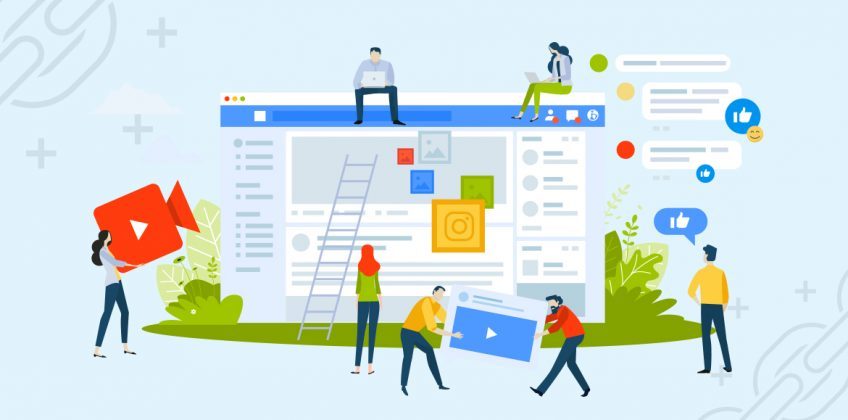 We all know that link-building is a crucial element which has great impact on website authority. The authority of a site, in simple terms, means how well our site ranks on search engine results pages (SERPs). Many SEO experts underestimate the importance of social media in a link-building strategy because Google has claimed that it doesn't take social media signals into account while determining the authority of a page or a website.
If social media shares do not directly affect the authority of a website, then what's the point of even reading this blog?
Let's address the most pressing queries about social media and link-building, one by one.
Do Links On Social Media Count as Backlinks?
If you don't already know the answer to this one, this paragraph is for you. Social shares are all considered no follow links, which means that they pass no authority from one site to the next. This indicates that while these may appear in your back-link profile, they are not counted as links that will boost your site's authority.
Are all no follow links useless? Does social media provide any benefits for SEO and link building?
The simple answer is Yes!
And here's the detailed explanation:
Recent analysis shows that Social media can indirectly impact your site, as Andy Crestodina of Orbit Media points out:
"Social media interactions correlate with quality and quality correlates with higher rankings."
Most high authority websites have a credible and engaging social media presence followed by a good content strategy. You can test this on your own, type something like "best gym shoes" on your search engine and click on the first result that shows up, then see if they have an active social media presence or not.
If social media doesn't impact link-building or page authority, then why are all the top brands/companies investing their time and money into it?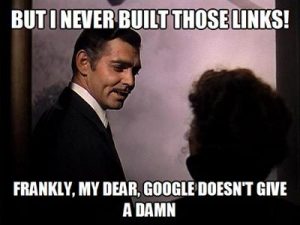 Brand Visibility and Recognition | Earning Organic/Natural Links
Even without a direct influence on SEO, a good social media strategy can increase your overall brand visibility. It helps customers understand what value your brand provides and how it caters to your target market's needs, simultaneously redirecting users to your site and increasing referral traffic. A good social media marketing strategy helps you earn organic links. Organically earned links; or natural links directly improve the reputation of a website and where it ranks on Google and other search engines.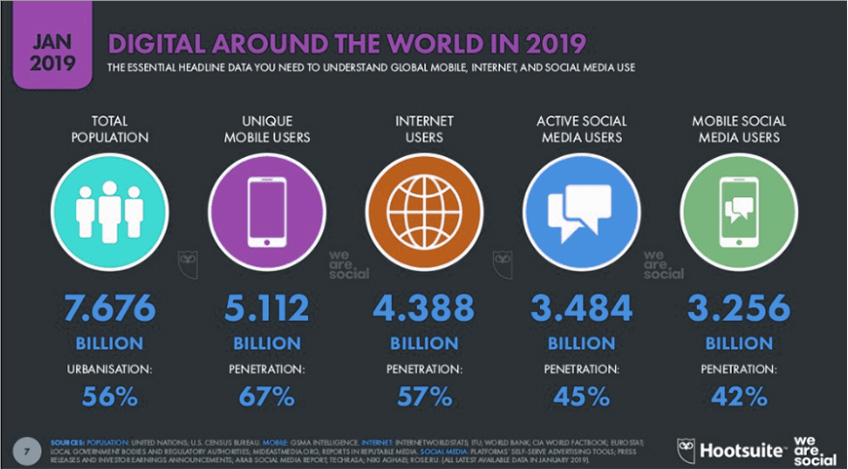 Why You Should Optimize Your Brand's Social Media Profiles
It's always a good idea to optimize your social media profiles effectively, for two reasons:
1. So that they can be easily discovered in the search result.
People who are searching for your brand should be able to see your website, your Twitter profile, your Facebook page etc. in the search results.
2. To give you an edge over your competitors through brand-recognition.
The growing usage of social media these days has led the psychologists to compare it with drug addiction. People are spending so much time using social media platforms that it doesn't come as a surprise if they are using these platforms to search for brands. Now, if your profile is not optimized or even visible on these platforms, it will adversely affect your brand's top of mind recall.
Brand Recognition will give you an edge over your competitors. People will be more likely to click on your website, even if it ranks lower than the competition.
For example, if you are writing a blog on premium phones and you search for "best phones." The first result is of a company you've never heard about vs. Apple. Which brand are you more likely to read about? Which one are you more likely to recommend to your followers? Once you've made your choice, you'll probably link back to its site in your article.
What Makes Content Go Viral?
Have you ever noticed that extremely funny videos always stand a solid chance of getting significant views, shares, re-tweets, and likes?
This happens mainly because before people share your viral content, they make a quick assessment of what's in it for them. This is known as social currency – people share and talk about things that make them feel cool or improve their self-worth. People rely more on emotions than logic while assessing your content.
Ever wondered why most of the top brands' advertisers try to make you feel something through their ads rather than just giving specifications of their product? 
5 Tips to Create High Quality Viral Content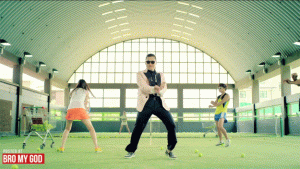 Come up with an original and unique idea. If you do not have an original idea, improve upon an existing idea.
Create an impact; evoke emotion. Make them feel something through your content.
Develop practically useful content.
Use interactive language, make your readers feel like you're directly addressing them.
Use visuals that create an element of a surprise.
It can be challenging to regularly come up with high quality viral content. Hence, consistency is the key. Test new ideas regularly to see what works for your target audience.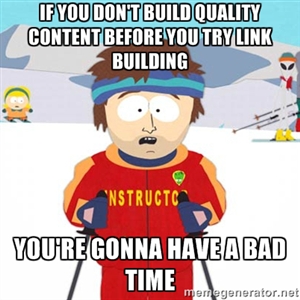 Pinterest | How to Generate Back-links to your Website with Pinterest?
Pinterest offers great SEO opportunities, as many of the pins and boards are indexed in Google. Pinterest posts also rank highly for specific search queries that require a visual representation. Furthermore, you can also create a pin that links back to your website and promote that pin.
Pinterest boards can rank in the top five results on page one of Google. This can offer a lot of value to your business if used effectively. Boards with a lot of active followers tend to rank better in search results.
Let's look at an example, I searched for "decorating ideas for small living rooms." This is a great long-tail keyword and the Pinterest board is my fifth result. Pinterest plays a significant role in ranking long-tail niche keywords.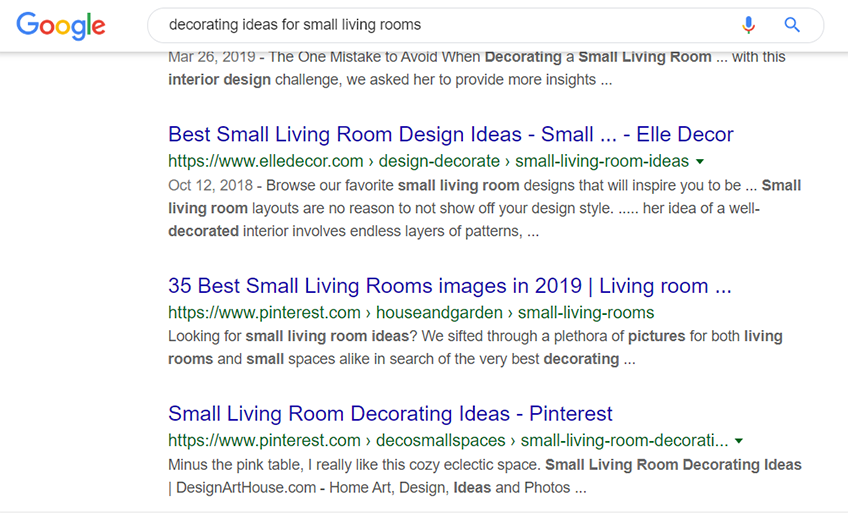 You must be thinking how all of this helps with link-building, it's simple. Here's how you can do it: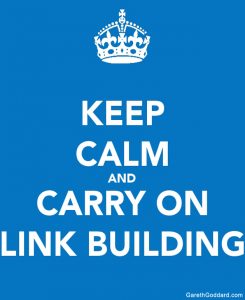 5 Ways to Optimize Your Pinterest Board
Optimize Pinterest boards effectively. Convert the content from your website to info-graphics and upload them on your Pinterest board.
Insert relevant keywords and a link to your website in the description.
Draw visitors to your site with well-placed pins and useful descriptions.
These visitors will share site with their friends (if they find the information on your site useful and informative).
Some of them are bloggers or webmasters who would share the information on their website/blog and link it back to your site.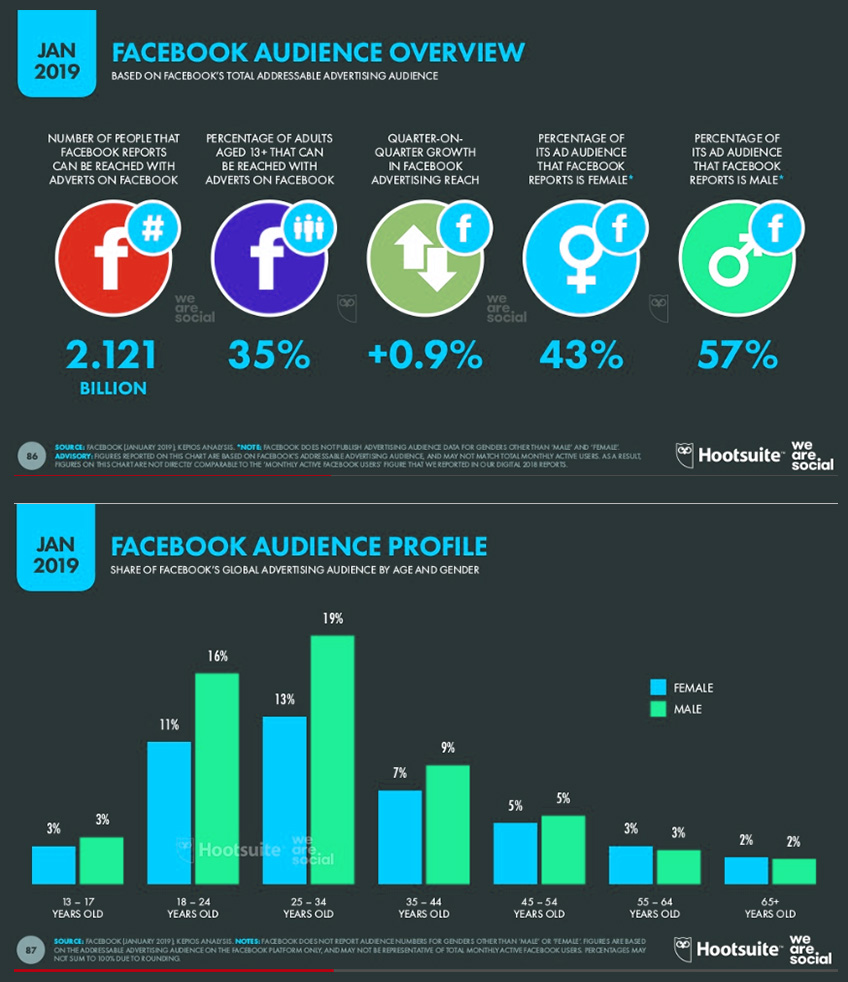 According to Statista, people spend around 38 minutes on Facebook every single day. 2 billion people, spending 38 minutes every day, scrolling through their Facebook news-feed, just imagine the kind of exposure your content can get through Facebook.
Over the years we have seen multiple success stories of businesses that have grown exponentially over Facebook. It allows you to reach potential customers for your products or services.
Traditionally, a lot of marketers believed Facebook shares were a good ranking signal and, therefore, stated Facebook shares to help improve rankings. However, this is not entirely true. What they were unable to see was that, it wasn't about Facebook shares at all. It was about links that came from Facebook shares, because of the kind of exposure that it provides.
Twitter | How To Get Backlinks Through Twitter?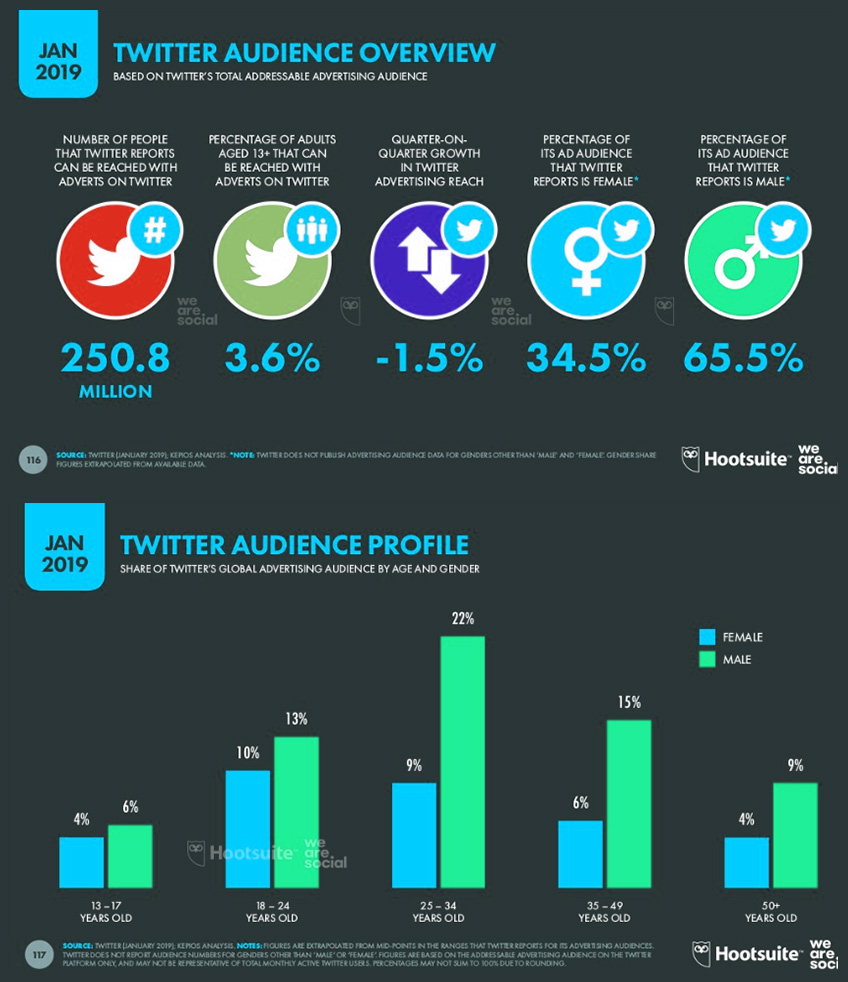 Twitter plays an important role in increasing your brand's visibility. According to Statista, Twitter has amassed 330 million active monthly users in just ten years. You can use hashtags and recent trends to your advantage and make your content go viral. Don't forget to add the link to your site in your tweets.
The more followers you have the higher the chances of your tweets going viral, and showing up on Google's search index. There is no reciprocal linking or monetary gratification required on twitter, as growth on twitter is entirely organic. If you get a mention on twitter your website will get a high quality backlink from the published blog article.
Since tweets are crawled and indexed, each tweet containing your brand name and website link will show up in search results. This can increase referrals from social channels and build better brand recognition.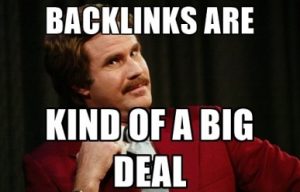 Instagram | How does Instagram help SEO & Link Building?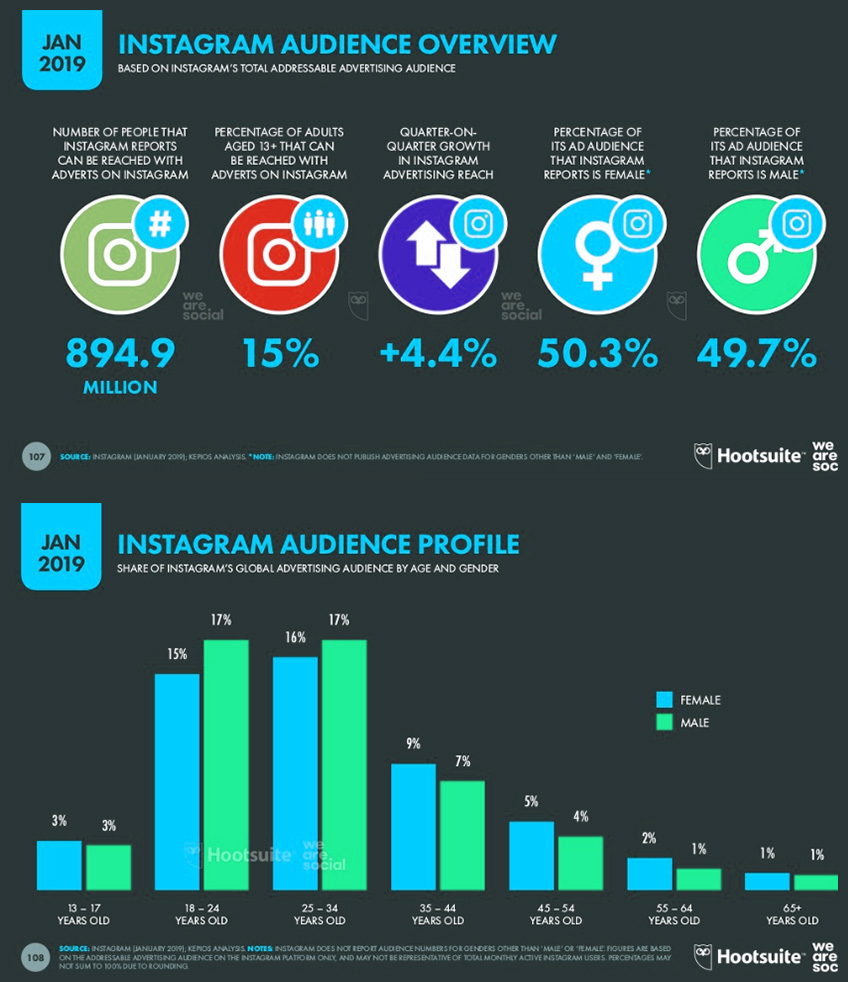 Research suggests 59% of internet users between the ages of 18 and 29 use Instagram. Millennials are well known to be tech-savvy, markedly different attitudes, beliefs, and norms than any other generation preceding them. Instagram as a platform can be very effective to specifically target millennials.
What Is Influencer Marketing for Instagram?
Influencer marketing is a lot similar to guest posting, marketers promote their products and services by partnering with popular social media users or bloggers within the industry. Influencers usually have a large, engaged audience that brands want to reach. This would help marketers to generate traffic on their website. This traffic would help the site earn more backlinks.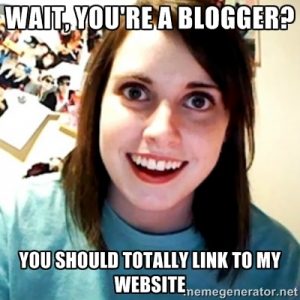 5 Key Benefits of Influencer Marketing
To build brand equity.
To reach a broader audience.
Using visually aesthetic content to grow your fan base.
Double redirects to website.
To generate sales & leads.
More businesses are joining Instagram every day. However, the platform might be more beneficial for some specific type of industries more, such as; Lifestyle brands as compared to heavy equipment manufacturers.
A Final Word
Use our tips to improve your social media strategy. It will not only help you earn organic or natural links but also give a boost to your overall brand's reputation.
However, prior to developing your social media marketing strategy, carry out a detailed research evaluating the scope of each social media platform for your brand via in-depth competitor & target audience analysis. Furthermore, if you want to up your social media game, stay updated about the recent trends and read up on social media success stories to further understand how it helps with link-building.