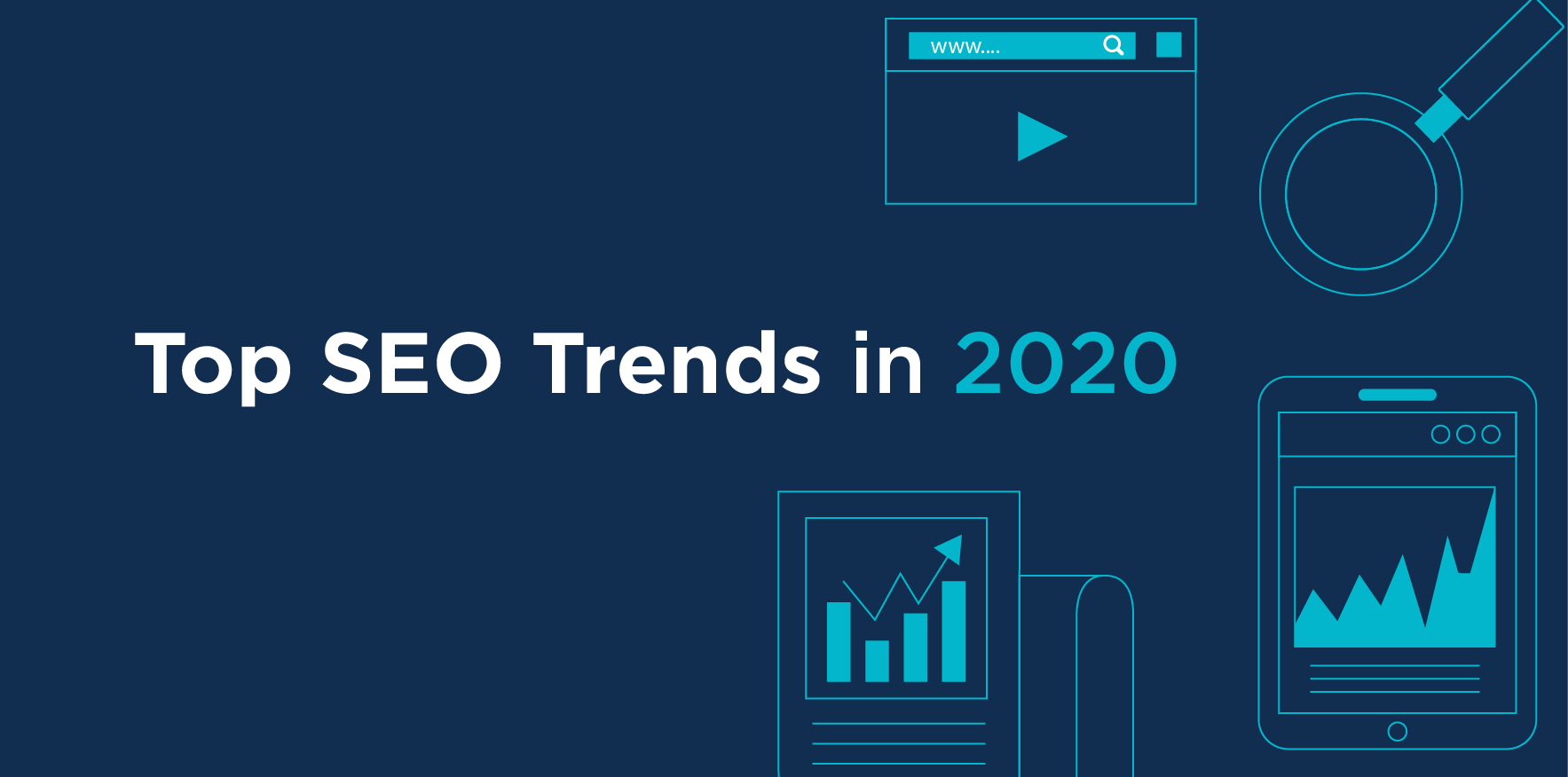 Layout2
Top SEO Trends in 2020 That Digital Marketers Should Be Aware of
2019 saw a great upturn in new websites created and with the majority of businesses developing a digital presence, ranking a website near the top spots has gotten increasingly difficult.
Similarly, search engine optimization (SEO) has changed as well and what used to work in the past, no longer works now (probably!).
For a long time, marketers used to build links upon links to rank and that proved successful up until the Google Penguin update. After which "user intention" gained much more relevance and importance. Since then, SEO has continued to evolve with user intent in mind.
With that being said, SEO strategists have also kept up with the flurry of updates and devised new strategies to ensure that website rankings don't take a huge hit from all of Google's updates.
Here is the list of SEO trends that marketers can expect to take advantage of in 2020.
Zero-Click Searches Taking Over
A zero-click search refers to any search query that is answered on the SERP itself such that users do not need any more clicks to complete the search. Zero-click searches have risen over the years, and this is only set to increase as Google becomes more and more integrated with different services.
 A study from SparkToro states that more than 50% of the searches end without a click to other content. The analysis carried out in June 2019 found that a lot of Google searches were completed without a click on any paid or organic search result.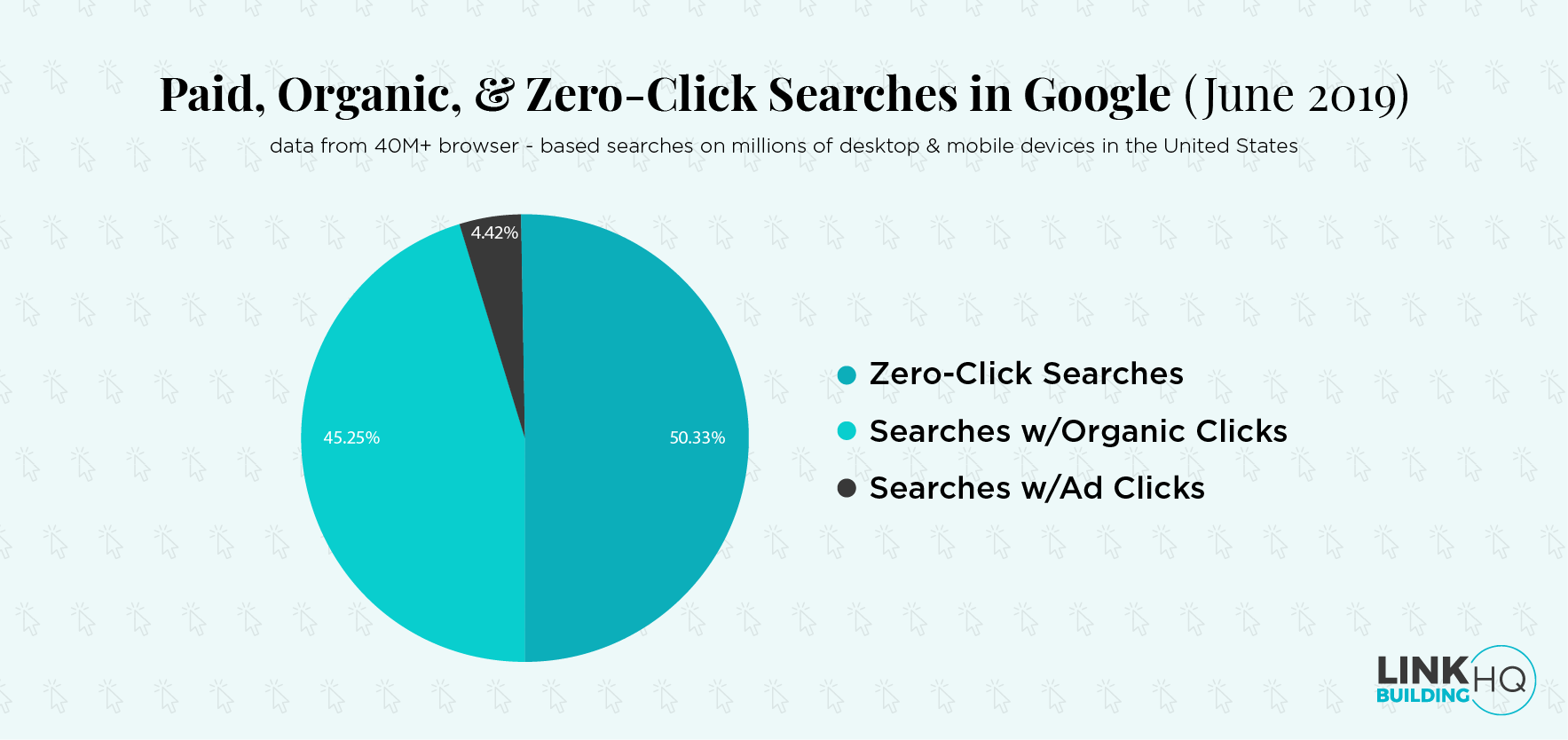 Since the introduction of featured snippets by Google in 2014, Google Local Packs, graphs, and more than half of Google searches have now become zero-click searches. This means that the answer to a user's query lies in the SERP itself without the need to click anywhere. Zero click does not necessarily imply zero opportunities. The end goal always is to create awareness and share information by increasing exposure. Rich knowledge of featured snippets may act like billboard ads that may prove harder to track than website traffic. However, they still give needed exposure to the brand name; build familiarity and sharing information with the audience. Brands that find ways to benefit from such SERP exposure without a click are the ones who will win this new form of SEO trend.
Featured Snippets Taking Charge
Just as zero-click searches have found their way in SERPs, featured snippets have started to dominate SEO. In the scenarios where zero clicks have become prevalent, the information on SERPs has become more essential. Featured snippets usually appear above the first search result. To give the best information, you need to add the answer to an intended query in your featured snippet. Features snippets as a block of information bring a considerable increase to CTR. However, it is easier said than done.
Google has a way of determining quality based featured snippets and ranks them based on the evaluation. Do not take this trend lightly as it generates over 54.68% search results conversion. This proves it is almost half of the overall searches that are converted. Featured snippets represent a great way to rank no 1 on SERPs and generate traffic that is more organic.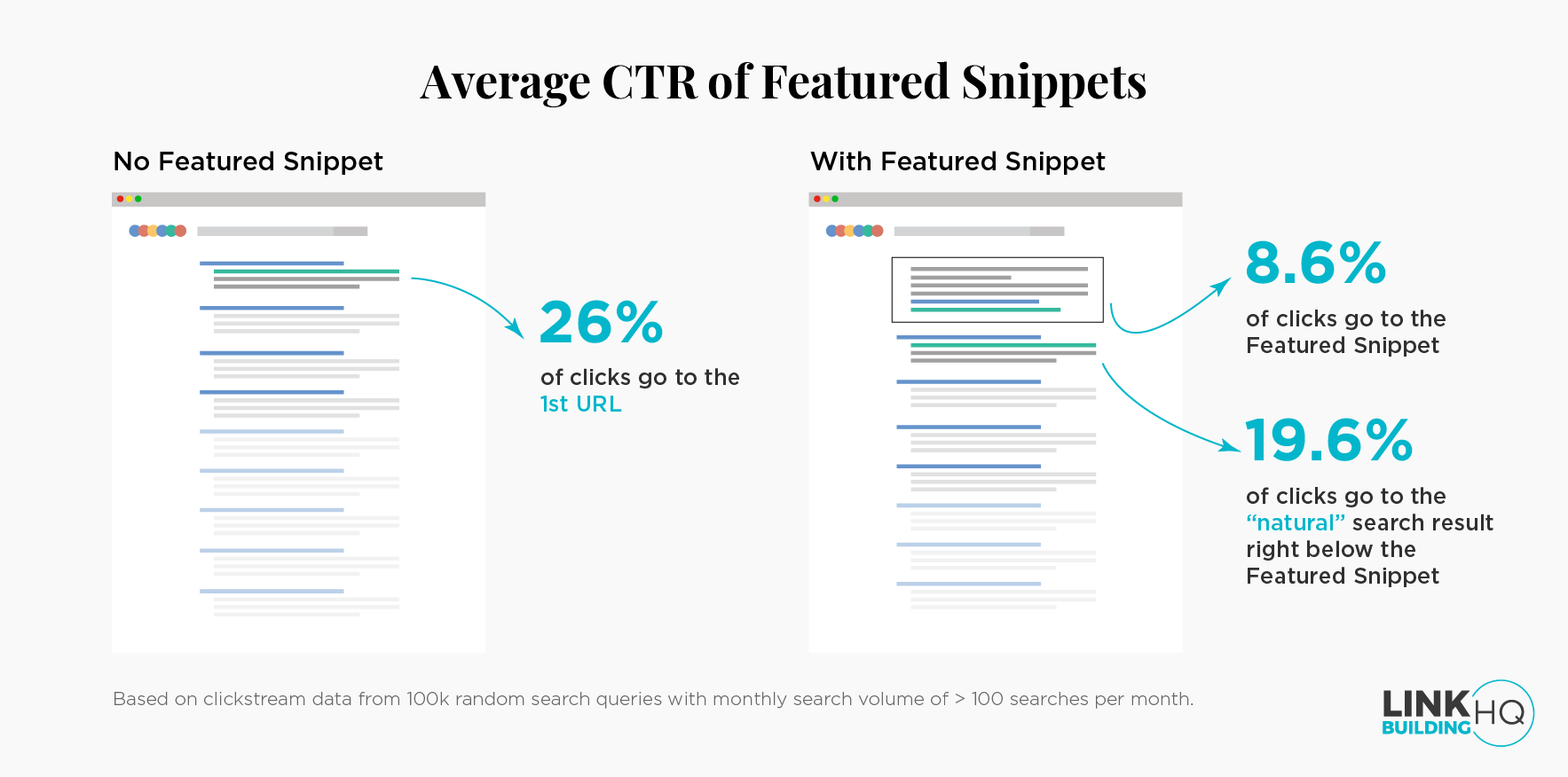 source: Ahrefs

Local SEO Changing the Scenario of Search Results
Customers search for the best services and results near them, and they want fast responses. In this aspect, local SEO helps your business to show up on local search results so customers can have quick solutions for their issues. If you have a brick and mortar shop or a franchise. Ranking in a local search guarantees you good business generation and conversions. Both Google and local shoppers recognize the value of having a local presence for any business. Studies suggest that local proximity values a great deal to customers. Local SEO, like Google My Business, allows the customers to have the most relevant search results according to their location. Accurate business information is a must as inconsistent information usually garners distrust for the business. Most of the time, customers directly call a local business without even visiting their website.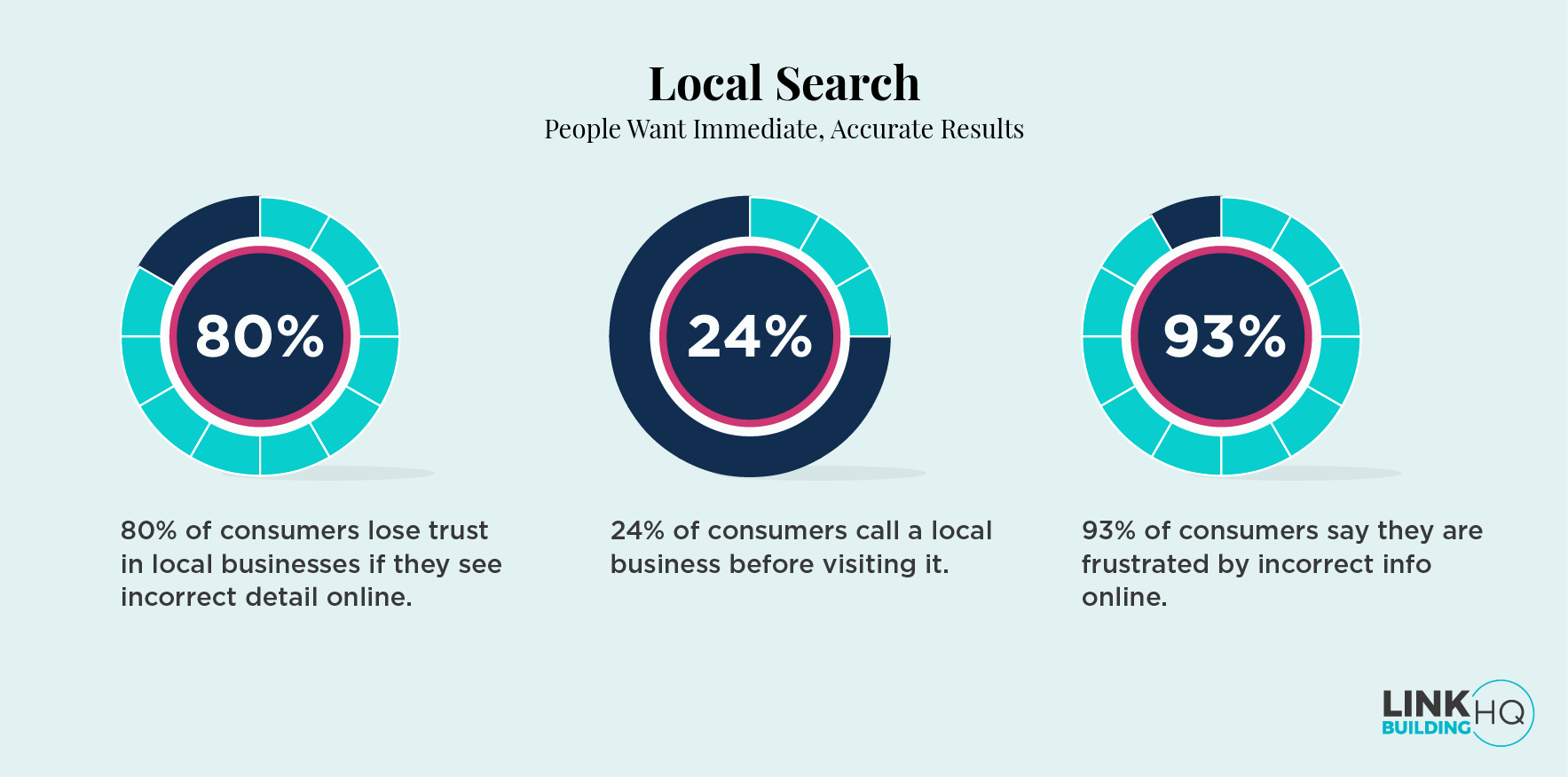 Voice Search Optimization
The advent of artificial intelligence has made AI-powered tools like Siri and Google Assistant to get the job done through voice searches. These searches have started to replace type-in search queries. Voice searches affect search engine optimization in big ways as it is all about making audio queries instead of entering searches. However, while making searches via voice, search engines must do a lot more than just showing relevant information. This change has become imminent, as, by the year 2020, more than 50% of the searches will be through voice. Whenever designing new content, be sure to optimize it for voice to take advantage of this trend. 
Optimization for Mobile
Any website or content not optimized for mobile can wave goodbye to their potential search rankings. Mobile search optimization is a trend that has grown considerably, and by the year 2020; most of the searches will be on mobile. However, technological aspects have become so advanced now that having a mobile website is not just enough. The interface has to grab attention, be easy to read and should answer all possible questions. Studies show that 4 out of 5 consumers conduct their searches through mobile devices. Search results on mobile have risen to 88% while on laptops and PC's; it is about 84%. This shows that mobile searching has grown to a considerable value. Make the necessary optimization for mobile to take maximum benefit out of the idea.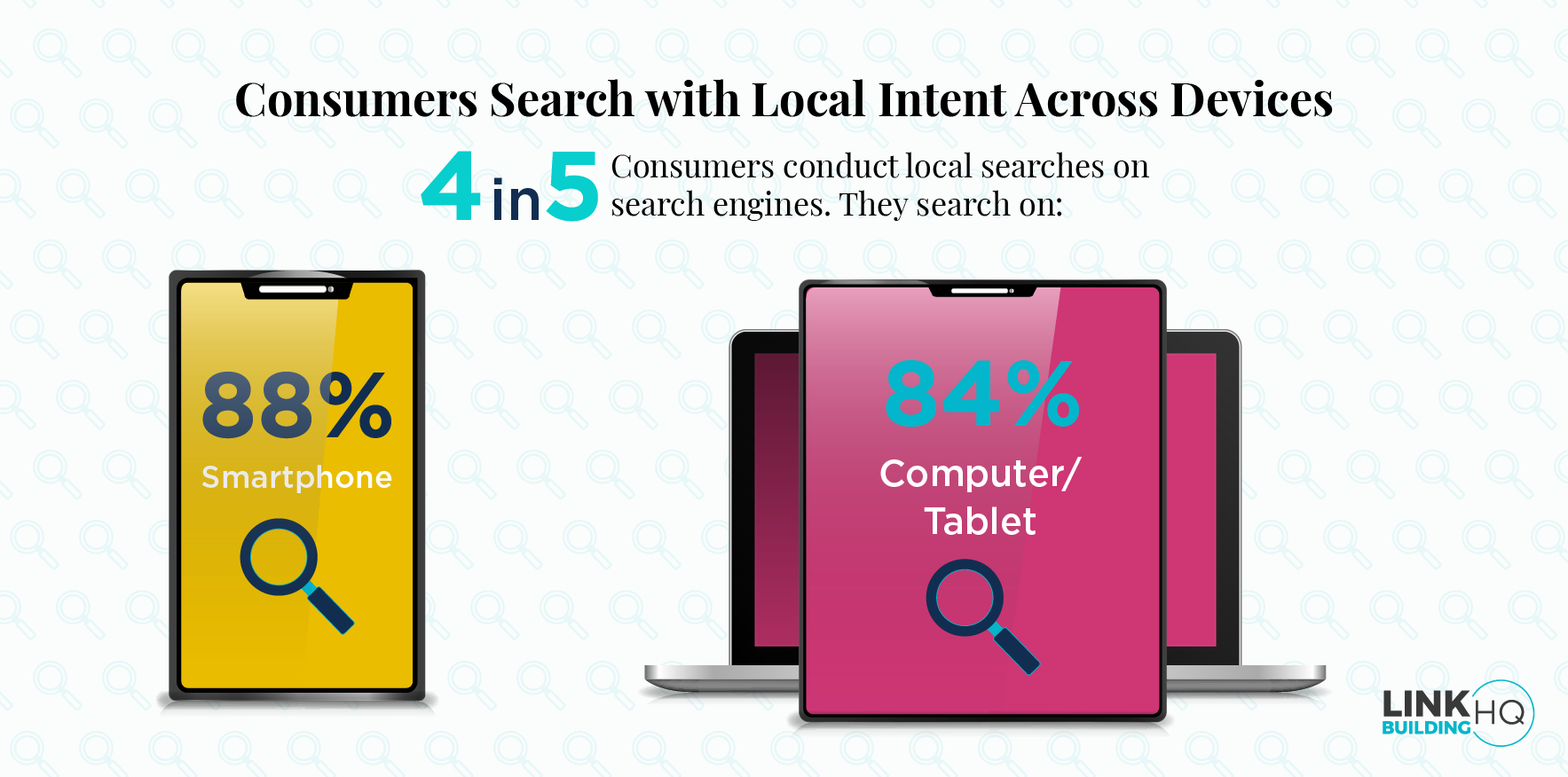 Google BERT Update
The Google BERT update came out in 2019 and had all the SEO professionals' attention. Why? Well, instead of optimizing for a specific or targeted algorithm, BERT focused on user-related optimization and technical content. That means search and aligning content according to user-specific access points. With users having more options to do their searches, SEO's have to bear in mind all the essential foundations of clean and effective content delivery. With the introduction of BERT, Google has taken a huge step in making searches all about user intent rather than pure string searches.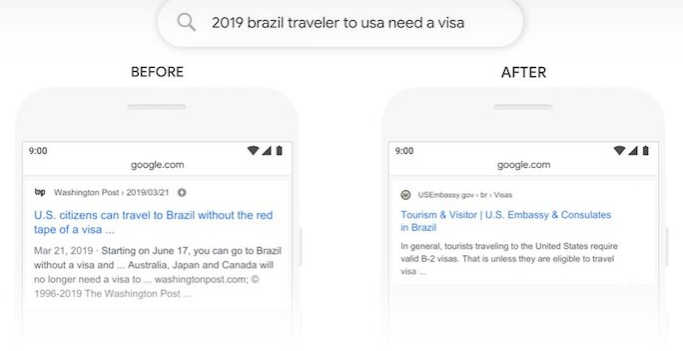 Video marketing is probably the most engagement-friendly digital strategy at the moment. Studies by Google has established that 6 out of 10 people prefer watching videos online rather than TV. The most common video marketing platform YouTube has become the new TV for people. YouTube has not only shared popular videos with people, but it has also provided marketers with the means of sharing information. The information shared on a video has a direct engagement with the audience in a detailed manner. Current users, especially millennials, prefer videos for either academic or entertainment purposes. This makes online videos as a priority for a huge number of businesses. A top-notch video has the ability to engage the audience while providing necessary business information. But how does it affect SEO? Well, to reach more users, marketers have to optimize their videos for appearing in search results. For this purpose, they use targeted keywords in their descriptions as well as verbal content to reach their relevant audiences. 
Content Is (Still!) King
Content is everywhere, from a written text to a picture to a video uploaded on a website, everything is content. Every website has a distinguishing ability based on content that Google finds appropriate. That is why Google prefers websites that have high-quality content. In terms of SEO, content affects everything, from structure to linking strategy to types of link building. Everything in SEO depends on content, and in 2020; you need to have the best content available to succeed. That means SEO's have to develop or hire people who know how to develop quality content. They need to have proper knowledge about using the best practices for SEO optimized content. Having quality content means you have covered the most effective searches that help build authority for your sites. This demand is used in a very effective ROI based strategy. Certain principles like EAT  (Expertise, Authoritativeness, and Trustworthiness) allow you to build credibility for Google algorithms so your content ranks up as fast as possible. Using E.A.T and other content-first strategies are still the best ways to go according to Google.
Final Thoughts
SEO has evolved from just a link building activity to making high-quality, targeted content that fits perfectly with user intent. 2020 is the year of digital marketing in the sense that AI and its understanding of human perception is the closest its ever been. The aforementioned trends have started to gain pace among the users. Some of these trends are still developing and have a long way to go. New and seasonal marketers alike need to consider these trends to give a boost to their SEO strategy as well as give the customers what they need.