Link Building
10 Questions to Ask Before Hiring a Link Building Agency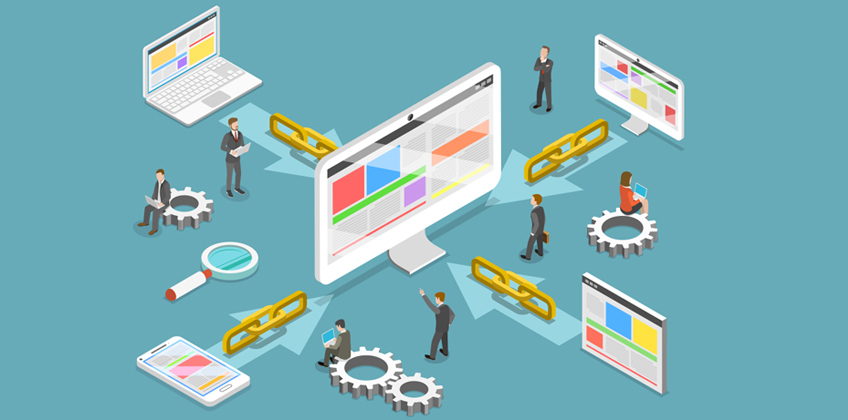 The internet is a digital tree with its branches spread across various topics, all somehow or the other relevant to a particular search term inputted by the user. In order to increase the user traffic, the reputation of your site and its relevance, it should have some sort of association with other websites of authority on the particular subject matter. In other words, your website needs to secure one of those branches of the whole tree and allow users to hop onto and from that branch.
This is where link building comes in. Thanks to the degree of curiosity an average user may have about their desired query, they are willing to redirect to a bunch of websites before they can find the most satisfying solution. If your business has just lately embraced the online space, it needs all the attention and traffic it can get. What better way to do so than the inclusion of your web's URL in one of the highly rated and highly respected search engines around the globe?
Let's first talk a little about how link building is the forefront of every business when it comes to the online environment.
The true value of link building
By securing and including hyperlinks of other relevant sites on your own, or vice versa, you're essentially establishing a strong connection, a bridge that will lead the users back and forth in terms of the viable information they're seeking. This creates a sense of authority and credibility, especially when the redirection is to a website that's well-known in that particular department.
Link building also has the capacity of making users aware of the reliability of the website since it includes many referral links to ensure, at least for the user, that they get the complete package or all the resourceful information that they came for. This system of navigation works quite decently for the user.
The most favourable result of link building is, of course, how the SEO score for your content will fare among a crowd of similar content-creators. Thankfully, external links can boost that score considerably especially when a highly ranked website redirects back to you. In fact, Google has an entire algorithm based around the metric of referral links, PageRank, and how it ties into the whole 'vote of confidence' and SEO score for the page.
Apart from the obvious factors like increased traffic and brand promotion, an overlooked fact is how link building helps you diversify the source of your visitors. This pertains to the fact that your web is not entirely dependent on search engines for traffic, but instead social media and other platforms will also bring in visitors which is always a good thing.
Thus there's a huge emphasis being placed on link building and link referrals for:
Boosting traffic for your online business
Building important connections for credibility and trust
Making your content as relevant as possible in relation to your business strategy with a good SEO score.
All of this directly points to the need of having an efficient and expert group of individuals who will help you construct a robust link building system. This is where the importance of a link building agency comes in and how you should go about your way of hiring the most suitable and fit individuals for the job.
Questions to Ask When Hiring a Suitable Link Building Workforce:
The perfect link building agency for your business team should be centred on certain important characteristics and qualities of the individuals; these characteristics define their quality of work in building links for your web that is reflected in the results and performance of your website.
Highlighted below are some questions that you must consider before outsourcing your link building to an agency:
Experience and Knowledge- Are they fully aware of the complexity of the system?
Your target should be a group of individuals who know the ins-and-outs of SEO with a sound knowledge and clarity of each factor that comes into play. This is highly essential since the criteria and algorithms that the search engines used are getting refreshed and renewed quite frequently. Only if the workers carry some insight and experience in this department, can they use that knowledge of previous cases to adapt to newer changes.
Both these factors are best demonstrated by going through the records of companies the link building agencies worked with previously and how those particular clients favoured from their contributions.
Transparency- How regularly can they report about their progress?
Feedback and regular updates regarding the project given to the link acquisition agency will help you iron out any misconceptions beforehand and get you a firm footing irrespective of the length of the project. A good link building firm has a flexible reporting schedule and has reports prepared well in advance for any evaluation process by the clients.
They should be honest and trust worthy in the sense that they shouldn't hide any bad news or set-backs that they may be facing. If they're forthcoming with their faults, both the agency and client can figure out a plan to correct the mistakes and alter the timeline of the project accordingly. Thus, transparency is key to a good relationship between the agency and its clients.
Creativity- Do they think outside of the box?
One of the most important traits of any link building firm or agency should be the capability of flexing their creative muscles. SEO requires a systematic approach, with every detail adding those precious few points to change the overall status from 'Needs improvement' to 'Good'. Thus, it's almost scientific how each mistake and improvement can add to the extent of your SEO score.
Since every piece of content is varied in its tone and the information it communicates, the agency should be aware and be constantly thinking out-of-the-box. This requires opting for alternative methods for link-building via the social media, blogs and even emails. Thus, in a sense, the work-force should be capable of constantly evolving and growing to the rising trends.
Adaptability and Customization- Can they align to your company's perspective?
Every business has a different notion of success and different goals to achieve. A link building firm is only good for you if it can align to your company's aims and work within the boundaries and budget you've established for them. See if they'll customize to the way your company handles things including performance analysis, communication channels and work ethics. It could even apply to the more obvious and mundane factors like amount of work set and time allotted to carry it out.
The stakes are different at each online market and priority is spread across different metrics that your company will communicate to these individuals to help with the referral links. An agreement should be reached between the two parties in question keeping in mind the capability and the maximum effort the firm can put in to favour your business goals.
Collaboration- Are the staff members of the agency cooperative?
When the main goal here is to connect different parts of the websites and different websites themselves by links, the possibility only exists when there's a collective effort from the link building firm to do so. Cooperation is not only important between the agency and the client as we read in the 'Adaptability' section, but also among the staff members of the crew themselves.
When a common goal and interest exists on the minds of each individual, only then can the agency hope for getting the best results out. A client can inquire about this by having honest conversations with every worker at the agency about their experience at the firm and if cooperation is prominent among the ranks.
Resourcefulness- Do they have sufficient tech and methods to back their promises?
This is a no-brainer and one of the early questions your company needs to ask the agency who wish to deliver on their promises of fulfilling your objectives. In light of the 'transparency' section above, the staff should be willing to give your firm an overview of the technology and evaluative methods that they house within their agency. These tools will determine how well they can perform within their capacity.
Good website-crawler software at the hands of the agency will indicate how frequently they're evaluating the online web systems. Similarly, decent backlink tools are also very relevant to link building and you need to check in with the agency regarding that as well prior to hiring them. Thus, when it comes to resources and the tools, the agency should not lack in the slightest.
Perspective- Can they help when it comes to devising plans?
When you're a new business that's getting acquainted with how things work in the online environment, you may not have the best strategies aimed at link building and SEO. Thus, one of the reasons you're investing a little portion of your budget at the agency is to help you out with what might be the most effective way of redirecting users to your website.
This unique point of view is a special talent the individuals at the agency should show some capability for; and it's only possible thanks to the years of experience with other clients and a sound knowledge of what's hot in the market at a given time.
Consistency- How stable are they in their approach and performance?
Link-building is a process that takes hard work, dedication and above all persistence throughout its long cycle. You need a reliable agency that's willing to stand through every thick-and-thin of the company's situation and bring out the best results for each case accordingly. Progress is a continuous procedure and the agency should be aware not to rest on their initial laurels.
Again, an idea of consistency can be gathered by looking at their previous work and associations with other firms around the world. Regular appraisals and meetings to remind and highlight the important objectives can allow the work-force to remain consistent in their results over-time.
Learning and Growth- How are they staying updated for future prospects?
In the ever changing landscape of SEO guidelines and algorithms, there's a need for every agency in that department to stay up-to-date with the latest trends and fashions for the company's success. By far, the best source on any changes in the principles of SEO and link building is Google's own Webmaster Central Blog. Thus, it goes without saying, they should express a firm awareness of that particular blog or other sources that will inform them of future changes.
The most lucrative and prosperous option for any business would be to adhere to the new methods of attracting visitors and the agency working towards that should note the fact accordingly. There's a challenge involved here, too, which calls for the agency workers to adapt and grow along as they continue in this department.
Eagerness- How engaged are the members of the agency in your plans?
Above anything else, a team of passionate individuals who truly care about the company's views and the mechanisms of link building itself is hard to match or rival. Carrying a sort of keenness towards a project will definitely allow the agency to provide the best of their effort and energy towards the service compared to one that feels like they have an obligation to carry out the process.
At the end of the day, these are all humans, former business and computer students, who are doing something they love. That is what your company should look for as well: a team of talented individuals, who are truly engaged in their work.
Conclusion
Link-building is essential if any business in the SEO landscape aims to flourish. Not only does it build healthy relationships between the company and its users, there's also a great in-flow of new visitors and a good SEO score to back it up.
With that said, utilizing the link-building strategy well requires hiring a self-sufficient, dedicated, driven and reliable agency that understands and respects the client's objectives and can bring out the best within their ability.