Link Building
How Effective Content Marketing Can Attract High-Quality Links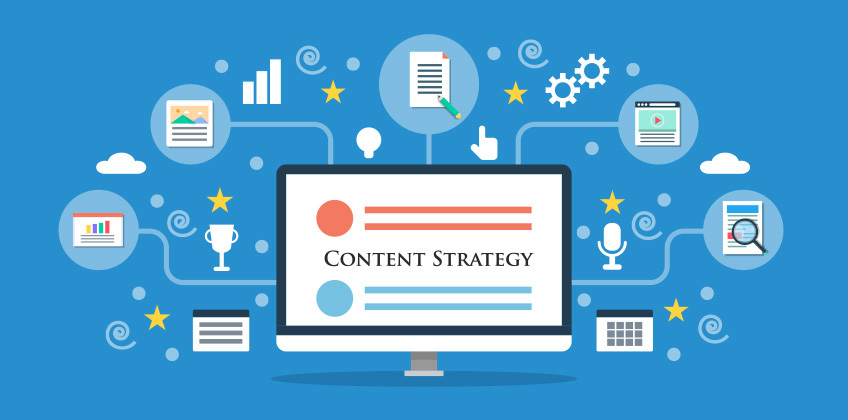 Here's our take on the content marketing strategies one can employ to secure better links. Read on to find out more
We all understand the importance of effective content in the broader realm of digital marketing. Yet many are not equipped with the knowledge on how to align different types of content with their overall content marketing objectives?
Some highly recommended content to nurture qualified leads – like webinars often disappoint – when it comes to link-building initiatives. By contrast, research and publishing new data is an excellent way to build a strong link profile.
There's no denying the fact that link building is one of the most powerful ranking factors, but at the same time, it is important that you have high-quality links from reliable websites. If not it can cause you more harm than good in your search engine optimization strategy.
Here are a few effective content marketing techniques that can help attract high-quality links:
Interviews
Arranging interviews and lining guests up can be laborious and requires a lot of effort to pull together, but if you manage to interview industry specialists and host it on your website or blog — you can actually bag a handful of high-quality links.
When arranging interview questions emphasize more on subjects which you think your existing and potential users are interested in.
There's nothing like when you manage to convince the guest to share expert advice and insight, their guidance, and a few useful tips. If they do it you have something to flaunt and attract appropriate publishers and producers. This can help you earn some high-quality links as well.
Work Together with a Content Based Brand Campaign
If you are interested in doubling up on resource and earning links from potential audience, consider working together (not competing) with a relatively new brand.
Suppose you are doing search engine optimization for a furniture store. Why not join hands with a charity that specializes in road safety measures to educate people about drowsy driving?
With two teams promoting your content to different audiences you can expect a successful campaign — and in turn secure more links.
Local PR
No matter if you are a domestic, national or a foreign brand you cannot underestimate the power of local publications.
Online publications and local newspapers can also be the best carrier of your message. Local publications often prove to be a great platform for doing the following:
Gain news coverage
Give guidance and expert advice through their daily or weekly columns
Success stories always make a good read for their audience
Publications are likely to accept a well-written in-depth article or press release
It's also relatively easy to miss the opportunities when you aim for bigger publications, nevertheless local traffic and links are far easier to get your hands on while still maintaining a good level of relevancy and authority on a business.
Research Papers and White Papers
If you are stable and capable enough to conduct a study or research by utilizing your own means and release a white paper then there's nothing better. It can prove to be an outstanding way to bag a few quality links that are relevant to the industry.
And you must be wondering why? That's because you are giving a brand new vision on a topic and adding more to it. This helps B2B companies more than B2C actually, however, that doesn't restrict its potential to help B2C companies.
Once your research is done promote and reach out to the press relevant to your industry, as long as there's a true story, insights and data available, this too can be an excellent way of earning good links in volumes.
Surveys
Although surveys can be a little heavy on the pocket, I promise you they deliver something that no one else can offer — and and that is unique data.
If you manage to pull together content backed by your in-house research data that you collected through a study or survey, you will lure newspapers and industry publications because they are always on the look out for primary data to improve their credibility.
Before you reach a conclusion and make up your mind about investing funds in a survey – do not forget that you need a minimum of 2,000 respondents for publications to consider it credible – to get some instant help by reading articles about developing surveys.
Start Guest Blogging
This link-building strategy is considered quite easy and can be pursused by any business from any industry. Make a public request or spread the word for guest bloggers — most enthusiast writers have this in-born knack of writing and look forward to working as a guest blogger.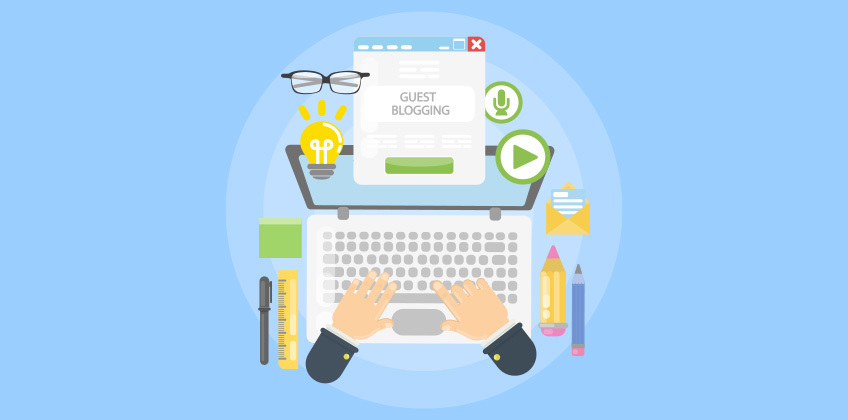 According to a recent survey, around 60 percent of businesses write 1-5 guests blogs every month. It allows for more brand visibility online and expands the reader base.
While letting guest bloggers in your niche, to post on your blog might end up sending some of your own audience their way, the benefits to your product or service could be worth the trade.
Effective content marketing through guest blogging, when done right, can add value to the host's blog or website and has the potential to score you some instant high-quality links.
Offer Discounts or Reward Shares Directly
This is, by far, one of the easiest, quickest and most effective way to attract high-quality links, provided that you are cautious with it. Compensating your audience directly for linking your content is considered a manipulative effort and falls in contradiction with Google's terms of service.
But that does not mean you cannot reward your users – you can still encourage people to link your content – by offering small rewards like credits or discounts or entry into a competition.
For example, request your audience for a video testimonial explaining what they love about your product or service and why, which in return can be directed back to the original competition page. At the same time, also encourage your users to share the content on their social media accounts.
Attracting high-quality links shouldn't be a tedious internal effort. By relying on the power of your own users you can make your mark in any industry by naturally allowing the links to make their way. An occasional review of the source to your links is always a good idea, and all this while, don't forget to explore any other link-building opportunities.
We are sure that if you apply these content marketing strategies you will be in a position to attract some high-quality links.