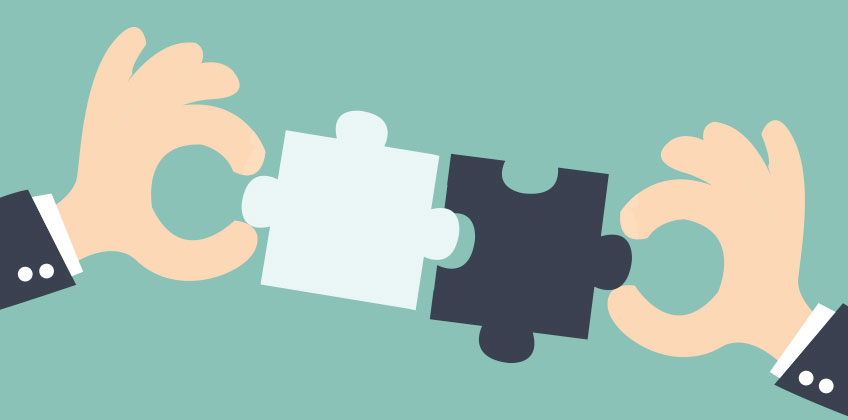 Layout2
What is Automated Link Building
Link building has always been the epitome of creating a successful online profile where the general awareness of the brand, its relevance and authenticity are put into perspective. Link building is all about building a solid reputation among the search engine algorithms by improving the Domain Authority or using link building campaigns in conjunction with the SEO practices to spread the word of the company online.
Marketers and technical teams have to go through elaborate time periods and put in exhaustive outreach efforts until they can claim victory in building backlinks. This process, no matter how manual and intensive, doesn't always has to be a tough one especially considering the rapid growth and interest in the SEO sector of every business' marketing and the consistent robust tools that are being created to serve that purpose.
With the tech and plethora of software available at our disposal today, we'll be taking a look at how you can cut down the manual labour of building links by automating some aspects or steps in the bigger picture in order to make the whole journey a lot more feasible and efficient.
SOME NOTEWORTHY FACTORS
Before we delve into different effective tools and strategies that can be used for an automated link building process, it is important to consider that there should be a well-defined balance between the manual and automated process. Automated link building is not a shortcut to the whole process, but rather a more refined approach to the campaign which harnesses the capabilities of the tech online.
The fundamental objectives will remain prominent and essential:
Building high-quality and rich content: This pertains to innovating the digital landscape by employing a unique and original way of presenting the content and providing value for the readers in the content itself. The technique, understandably so, remains the most organic and natural means of creating backlinks and redirecting traffic to your platform. If your content lacks in any way, your link building efforts will not give you profound results.

Using keywords effectively within the piece of content: A good link brings value and relevance to the piece of content it is embedded in. This includes the highlighted keyword label or the alt text and links under the images.

Link placement: Where exactly in the piece of content you choose to embed the link also plays an important role as far as Google's algorithms for link evaluation is concerned. The ideal spot would be in the upper section of the main body or editorial section of the page.

Competition analysis: This once again lays focus on keywords, specific to your niche. Moreover, by tracing the steps of your competitors and analysing the sources and platforms responsible for their link building success and traffic redirection, you can learn a few things and implement similar practices in order to replicate the accomplishments of your business rivals.

Email lists: Marketers are no strangers in using emails to promote their products and subscription plans, as people tend to view their inbox folders no matter what. By securing a customer's subscription to newsletters, you can continue to push new arrivals and deals towards them while constantly embedding links in this email list of yours. This is also true for communicating with domains and blog hosts who you'll need to approach to embed your links with their platform.
As far as keywords and competitors research goes, Ahref, Moz and SEMrush are some of the most versatile tools capable of handling such tasks and bringing important insights into light for your marketing team to ponder over.
The above mentioned guidelines are applicable to your link building campaign regardless of how it's operated and you cannot cut corners on these principles without expecting a dip in performance in terms of your marketing efforts.
Now that the basic principles of link building are out of the way, let's focus our attention towards shaping these existing fundamentals into something bolder and more robust by using tools that will allow us to automate tasks for a higher success rate.
Removing the hassle with automated link building
With automated link building, "time" is the most predominant factor that we'll be targeting as this will ultimately allow us to reach our goals earlier. Reducing process time will help design an extremely streamlined process which provides real tangible results.
Data collection
The first step, is the collection of data which will imminently power and refuel your link building campaign. From building the database of domains to target, to analysing these pages for important metrics including their Domain Authority and anchor texts. The following tools will help you scour and select the most relevant sites that will be incorporated in your backlink process.
1. Rankwyz: You can manage a lot of tasks with this tool as it encompasses areas of content scraping, indexing and article building. Furthermore, the Wyz traffic automates organic traffic by providing you with target links for the specific query or keyword you input.
2. Majestic: When talking about keeping all important statistics and numbers up-front, this particular software enables you to track the amount of links, pages responsible for redirection and all domain-related information that will be valuable to you. Additionally, anchor text and top referring domains for your competitors can also be sourced via Majestic.
3. Syndwire: More often than not, your primary goal would be to target audiences through social media or social networking sites. This is where Syndwire comes in as it helps you manage and promote the relevant product or service to hundreds of different user accounts and profiles based on their public information.
Email automation
A slight twist on the usual email list formula here is to ensure that every email you send out to the different domains and web owners differ slightly as this will create a sense of personalization. Moreover, individually going on these domains to gather the contact details is an excruciatingly daunting task and it'll be much easier if you leave it in the hands of a software. Let's take a look at some of the tools you can utilize for creating different templates for emails and approaching your clients in a more "human" manner.
1. FindThatLead: Talk about lightning fast. With this particular service at your disposal, you simply have to input and feed all the domains that you're interested in or targeting for your backlink campaign. FindThatLead, will automatically crawl these domains and gather contact details, if provided on the client's site, to bring them back to you easing and speeding up the entire process by a significant degree.
2. Mailshake: The epitome of automated functioning, Mailshake will allow you to create a personal touch in your emails. After answering a few questions by the software aimed at collecting the client's data, this tool will provide you with suggested templates for your email campaign. Additionally, a follow-up email is sent automatically to your targeted domain if a response wasn't recorded from their side allowing you to constantly keep in touch with your potential clients.
Knowing when to stop
Though automated link building is an area that you can continue to explore and find utilities for, you should know that the algorithms over at Google will always value a more natural approach at building links than an engineered one. It is for this reason, Private Blog Networks (PBNs) have earned a bad reputation among the ranking algorithms which view these backlink attempts as a "black-hat SEO tactic".
PBNs basically, serve only for the purpose of building links as these newly-created sites manipulate the SEO principles and exploit them. An investor can then affiliate his web platform with these PBNs, several hundreds of them within a single network, which are all redirected back to the client's website. This technique can potentially lead to penalization and a stain on Google's radar and web-crawling history.
That's why a perfect balance is to be established between the likes of automated link building and the manual processes that lie alongside it. This is exactly why it was suggested, in the earlier part of the article, to always carry the fundamentals along, no matter how advanced or automated your link building campaign is. The tools mentioned above are excellent for automating parts or fractions that will contribute to your backlink attempts, as long as you don't abuse the system and risk around with Google's algorithms which can put your platform in jeopardy and leave your rankings in a bad spot.
Conclusion
Link building has always been a time-consuming and research-intensive area of SEO practices and marketing strategies. With that being said, variety of tools that the internet houses allow every marketer to automate crucial aspects of the link building campaign for increased efficiency and flexibility.
The functions provided range from creating automated emails with a personalized touch, finding domains relevant to your market niche and analysing the competition better to follow in their footsteps of success All the while ensure you steer clear of any unearned, black-hat SEO tactics like PBNs by simply remaining in the bounds of organic-backlink territory and respecting the view of the algorithms for different search engines.