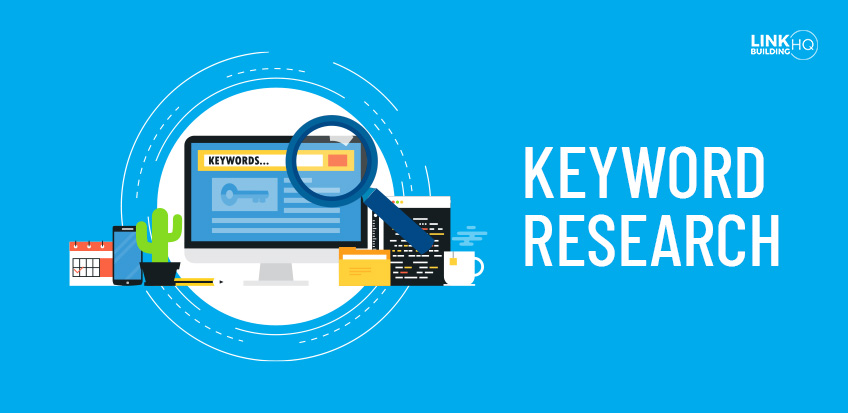 Is keyword research dead in 2020? The short, clear, and loud answer to this question is NO.
Keyword research is still the backbone of inbound marketing. It lets businesses know what their potential customers are searching for and assists marketers with creating an effective marketing funnel – spreading brand awareness, grabbing the attention of potential buyers, and enjoying higher conversion rates by addressing their audience's needs.
However, there is no doubt that keyword research strategies have evolved over the last decade. No longer can you get away with plain ol' keyword stuffing. Now, Google focuses more on providing the best content for a given search query by looking at a range of factors, from the keywords to the search intent; user device & location to the YMYL-ness of your query (and more). Instead of merely sprinkling keywords, now you have to go the extra mile to create a page that best satisfies a user, and helps bring in better traffic and conversions.
For those wondering how would marketers know which topics can bring traffic and conversions to their website, the answer again lies with keyword research. Modern keyword research plays a vital role in finding such topics. It provides us stats, including search volume and competition against every searched term.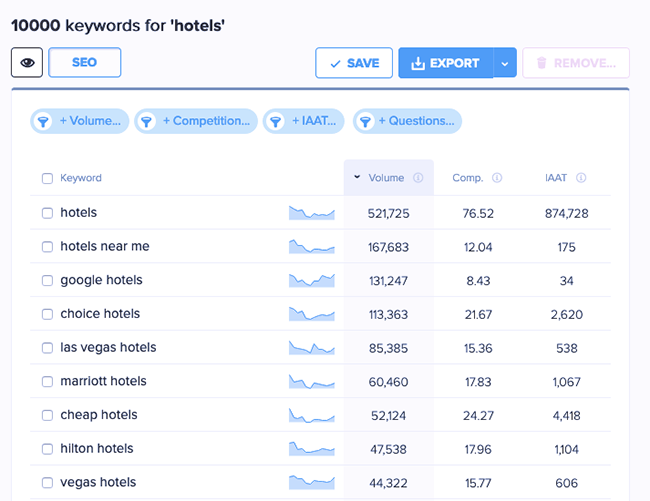 But, there's a difference between just having the data and actually making sense of it. If you don't know which keywords (topics) to choose for ranking higher, then these 4 keyword research tips will help you get the most out of your SEO keyword research.
1. Brainstorming
If you have to take a fresh start, then start brainstorming. Think about the broad terms that are most relevant to your niche. For example, if you want to generate content about content marketing, then enter "content marketing" in the search bar of an SEO tool like Ahrefs.
Now, you have many ideas to write content. At the start, instead of competing for difficult keywords, search for those having low keyword difficulty, reasonable search volume, and commercial value. If a keyword has a huge search volume, broad informational intent, but low commercial value, then it means it can generate traffic but it's not good from a revenue perspective. However, if you're looking for top of the funnel (TOFU) topics, then it can be a great place to start.
2. Long-Tail Keywords
It's a daunting challenge to compete for short-tail keywords as a beginner. These are the high volume, high competition keywords that everyone's trying to rank for. However, you won't rank on Page 1 for short-tail keywords if Google thinks you have low EAT for that niche or query.
In that case, long-tail keywords are your best friend. Long-tail keywords refer to those KWs that have a low search volume. Strictly speaking, they don't refer to longer search queries – however long search queries tend to have lower search volumes. Check out this article by Search Engine Land to learn more about the difference between long-tail keywords and long search strings.
Here at Link Building HQ, we've found long-tail keywords really helpful in terms of traffic and brand visibility. We rank #1 for a number of long tail keywords, which help introduce our brand to hundreds of people who are new to the world of SEO. By providing useful information to them, and to you, we have become a trusted source of information in our industry.
By targeting long-tail keywords for your niche, you can also up your game and find new ranking opportunities.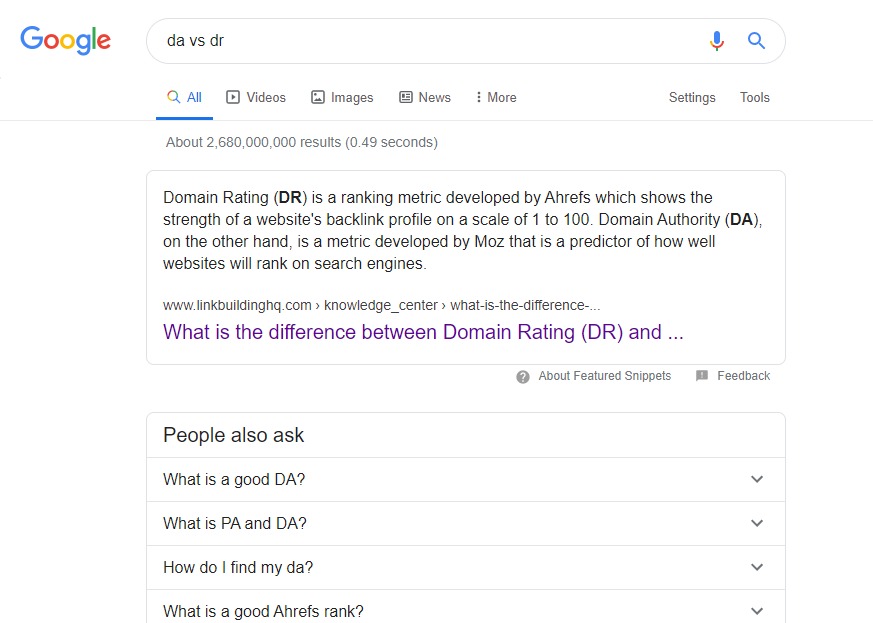 3. The Marketing Funnel
A modern marketing funnel is a consumer-focused marketing strategy that starts with brand awareness and ends at brand advocacy.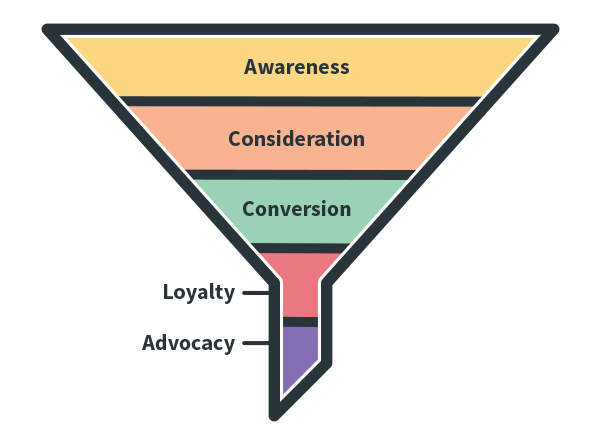 Keyword research is most helpful for the top 3 phases. In the first phase, the potential buyers need information; at the consideration phase, they compare different options, and in the third phase, they want compelling points to make a purchase decision. Remember, it is not a linear process. At a time, your audience is residing at these different stages. So, you should reach out to every level through relative keywords.
Awareness
In this stage, users need informative content. For example, "What is keyword difficulty?" Here, the user is only looking for information. However, it is relevant to companies selling SEO services. SEO agencies can write related blogs to answer their queries in-depth. Once they land on your website and know about your services, later on, they can convert into a buyer.
However, if you will merely focus on informative content, then you will get traffic but not get conversions. So, digging down is essential!
Consideration
Users at this stage know about their problems and try to find solutions. In this phase, they are more likely to search, "how to rank higher for difficult keywords?" Maybe while researching, a user comes across a solution to hire an SEO agency for noteworthy results.
Conversion
Users in this phase will be searching for an SEO agency fulfilling their requirements. Here, users are ready to buy a service. So, they will search for keyword phrases like "top SEO agencies near me." So here you need to provide users the compelling points to choose your agency. Keywords having a highest-buying intent will work in this phase.
The bottom line is, as we go deeper, the focus will go from informative to money keywords.
4. Evaluate And Optimize
You can use tools like Ahrefs, Moz, SEMRush, Longtail Pro and others to get in-depth keyword reports. They show which keywords are performing well, highlight the fallen ones, and provide the potential keywords with traffic and conversion potential. This will help you with keyword research optimization.
Keyword research optimization is a must to maintain higher rankings. You have to continuously evaluate and optimize your keyword research. Moreover, you should keep updating your old content to keep it relevant and fresh. Otherwise, you will begin losing traffic to other pages that are more relevant, or better at fulfilling user intent.
Now that you have a better understanding of keyword research, it's time to use our gameplan and start ranking higher! Build a keyword ranking strategy, stick to it, and keep optimizing. Nothing will give you a better ROI in the long run than a high-quality keyword research strategy.