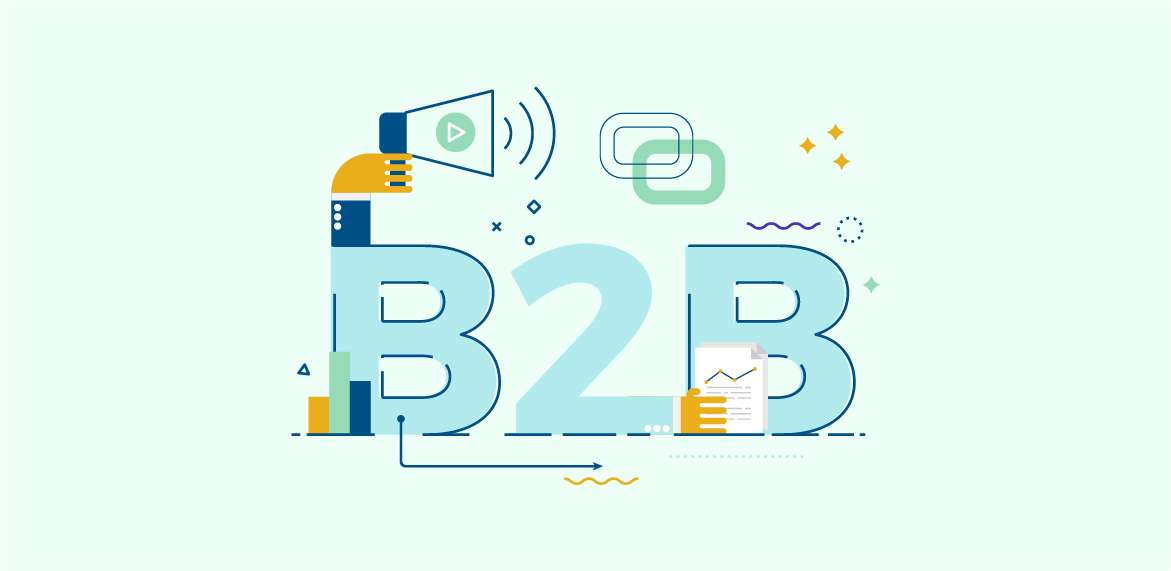 Layout2
Link Building for B2B Websites: Strategies to Generate Industry-Relevant Backlinks
To meet the ever-growing demands of the burgeoning industries of diverse natures, B2B ventures are growing in numbers. Oracle Cloud, SAP, IBM, Alibaba, and Global Sources are some of the most widely recognized B2B projects right now.
In addition to them, a new name pops up every now and then in the present landscape. And of course, a part of their success is attributed to the organic growth via SEO and link-building services. So, it goes without saying that a ton of value is associated with SEO and strengthening a backlink profile.   
As there are a lot of ways to earn backlinks for a B2B site, it is equally important to pick the right one. So, in this blog, we've dived into the proven link-building strategies to get quality backlinks and explore how they're exceptionally great for all B2B sites alike. 
So, let's begin! 
Why Link Building is Necessary for B2B Sites? 
As a rule of thumb, industry-relevant backlinks play a major role in establishing authority, credibility, and thought leadership. In fact, when you search for something on Google, the top 10 results have 3.8 times more backlinks as compared to those that appear on the second or the third page.   
On top of that, when a B2B site gets a lot of backlinks pointed to them from niche-specific sites, it appears as a trustworthy and authoritative brand within a particular industry. And this in return leads to consistent traffic, better visibility, and more prospects. Meanwhile, for a search engine behemoth, Google, backlinks are a sign of authority and credibility. Due to this, they directly influence the rankings and amount of incoming traffic. 
Apart from all of these amazing perks, there comes a challenge because it is not easy to get other sites to link back to you. It's an arduous and time-consuming task. And this can be painfully prolonged if a person is not on the right track or strategy. 
So let's discuss some best link-building B2B strategies that work wonders.  
Different

link-building strategies

to get backlinks
Develop strong relationships with Vendors & Partners
It doesn't come as a surprise that maintaining a strong relationship with your vendors is crucial.  
What vendors and partners say about you matters. Indeed, they act as pristine advocates of your brand, services, and what you've got to offer. So, it's extremely important to establish pleasant, meaningful, and long-term relationships with them.
These connections can not only give you a chance to be promoted in their social circles but also appear as mentions on their websites. And this is a great opportunity for building links for your site from the ground up.  
No matter old or new, if a vendor or collaborator mentions your brand on their site, make sure they're linking back to you. Furthermore, you can go the extra mile by writing the article for their site and attaching the link to the particular web pages you want to push forward. 
Write and pitch op-ed articles
'Op-ed' refers to the 'opposite of the editorial page'. Originally these articles used to appear opposite of the editorial page in newspapers. 
These are opinionated articles written for magazines, newspapers, or online publications platforms by guest contributors. It gives the coveted opportunity to the contributor to share their insights, unique perspectives, and interesting experiences on trending issues or prevalent problems.   
The holistic process of crafting, proposing, and submitting these content pieces is termed as 'Pitching op-ed articles'.  
In case you're interested in the ongoing discourse within your industry and have two cents to share, or have a proven solution to the existing problem, go ahead and share it as the op-ed article. Garner your data, embrace your personal voice, and write that remarkable piece. Also, keep in mind that it's not merely a written piece, you're representing your business in front of a vast audience. 
This will allow you to tap into a new stream of audience, be a part of the community, represent your B2B site, and get quality backlinks to your site. 
Incorporate "Tweet This" links into your content
Some B2B sites roll out content religiously. They publish blog posts and case studies, launch new webpages, and maintain a solid online presence through social. And the practice greatly helps them gain traction. In case, you're in the same boat, there's a tiny thing you can add on which will further boost your reach and bring you more backlinks. 
Add a "Tweet this" or "Click to Tweet" button in your content. These tweetable links are easy to create using the ClickToTweet service. You can put them right next to the shareable nuggets of information, at the side or bottom. This will make viewers instantly share what they find interesting to their timelines and let others check it out too. Result? You'll end up on multiple timelines of many people at once and this will draw more attention to your content and brand in the grand scheme of things. Like, your content will contribute to the ongoing Twitter trend, news feed, and most importantly, achieve greater visibility in the search engine.    
Although, it will not directly give you backlinks, but surely bring you potential mentions or opportunities of backlinks from other platforms and sites and positively influence your website's SEO.  
Have your B2B included on business listings.
Being a B2B brand and missing out on your business listings is a dire mistake. Don't ignore it. Because having your business listed does more than what meets the eye. They're the proof of your existence, inform about your services and what people think about you. And they also play a vital role in drawing in more prospects and helping them locate you. 
If you don't have your business listed, you can initiate by signing up on Google My Business (GMB), and other third-party businesses like Clutch, Yelp, LinkedIn, Capterra, etc. Be mindful to choose the business directories and platforms relevant to your niche. When you list your business on these sites and directories, this practice can provide valuable citations and gives precious backlinks to your site.   
Conference Sponsorships
As much as the idea of landing conference sponsorships sounds fascinating, it is a fact that they don't come easy. A lot of factors play into them to score them, for instance, authoritativeness, finances, liaison, right timings, etc.      
If your budget allows and the opportunity is right there, then consider Conference Sponsorships as an investment. Because they're way more than just glitzy networking events where professionals from different backgrounds come together and hold up conversations. It also serves as a chance to get the spotlight on your brand, grow your business, and earn high-quality, industry-relevant backlinks.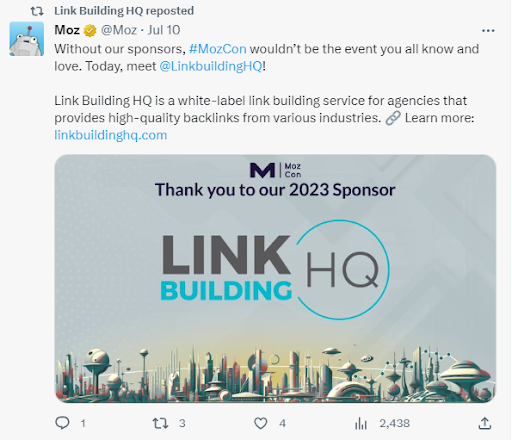 Choosing a conference to sponsor can also be difficult at times. To deal with it, it's better to divide your sponsorship opportunities into three distinct categories. Industry, Target Audience, and Local. Industry conferences work incredibly well in establishing new partnerships, while target audience conferences help you showcase your business in front of clients, and local conferences offer you a chance to elevate your local SEO. 
Forum Posting
Quora, Reddit, Moz community, WebmasterWorld, Warrior Forum, and Black Hat World — Forums serve to be the ideal platforms to expand your link-building strategy B2B. Being a part of the B2B industry, you can take part in different discourse going on, trending news, and just share opinions on any topic that pique your interest.  
So these forums, not only help you contribute to the community but also receive useful insights and valuable solutions. The holistic participation will allow you to build a following from the ground up as a helpful contributor. This will make a whole lot of people look into the range of content you're offering, and voila, you'll have more backlinks coming your way.  
Your primary focus should be providing insights to the people, and not to plug your own site in each and every answer you offer. This will push people away and it may happen that the site moderator will start deleting your answers.      
Funding & investor updates
Funding and investor updates are a great way to keep your investors, stakeholders, and relevant parties involved in the financial status, ongoing developments, and the progress of the business. This helps in maintaining transparency and good relationships with them.          
And there are multiple channels to deliver these updates; reports, press releases, presentations, and online platforms. This, indeed, increases your chances to get featured on other platforms with a link pointing to you. And you may end up getting mentioned on one or multiple high-domain websites. For e.g., Mashable, TechCrunch, and more.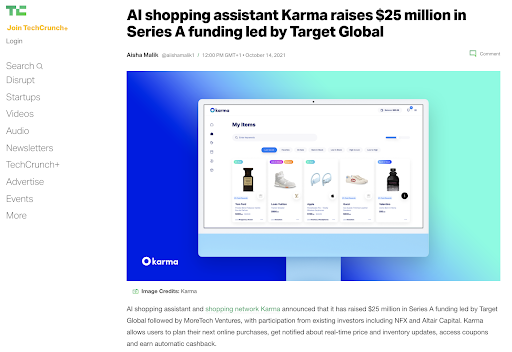 Conclusion 
That was all on how to generate industry-relevant backlinks for B2B websites. 
The B2B realm is rapidly growing. With ever-evolving technology and mind-blowing innovations, the competition is getting fiercer. So, in this context, it's a smart move to focus on the right link-building strategies, drawing in more traffic, and building your authority. Only then, one has higher chances to outperform the competition and reign in the B2B landscape.