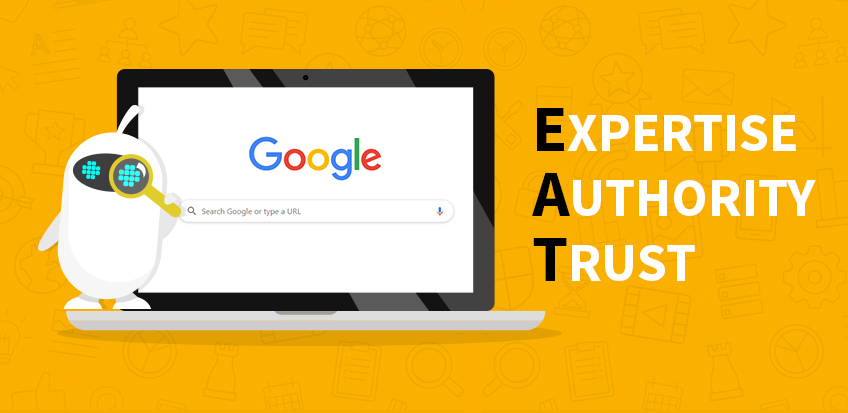 Layout2
What Is E-A-T And Why Is It Super Important For SEO?
E-A-T has become one of the most talked-about SEO concepts today. While it has been part of Google's guidelines since at least 2014, the search engine giant has been emphasizing it a lot more. So let's find out what exactly is EAT, how it can impact search results, and how you can use it to create content that ranks above your competitors.
EAT  is an acronym that stands for Expertise, Authority, and Trust. It's a framework described in Google's Search Quality Guidelines that helps Google's quality reviewers (comprised of real people, not bots) assess how helpful, or beneficial, a page is in answering a user's query or solving their problem. Google wants to give users the most relevant results for any search query, and websites with better EAT tend to correlate with higher rankings.
Watch this quick video to learn more about EAT and how it will impact your business, marketing, and content:
Common EAT Myths & Misconceptions
Before we go ahead with explaining EAT, I want to clear away some misconceptions that a lot of marketers and SEOs have.
1. EAT Is Not an Algorithm
EAT is not an algorithm on its own. Google has a collection of millions of baby algorithms, which work together to rank search results for every search query.
A core algorithm is not like one if statement. "It's a collection of millions of tiny algorithms that work in unison to spit out a ranking score. Many of those baby algorithms look for signals in pages or content. When you put them together in certain ways, they can be…"

— Marie Haynes (@Marie_Haynes) October 10, 2019
 2. There Is No EAT Score
Google has confirmed there is no EAT score. That's a huge misconception we're seeing out there today. EAT isn't scored, it is a reflection of the aggregated signals that Google captures when it crawls a page.
"EAT and YMYL are concepts introduced for Quality Raters to dumb down algorithm concepts. They are not 'scores' used by Google internally." #Pubcon @methode Followup: There is no EAT algorithm.

— Grant Simmons (@simmonet) October 10, 2019
3. Expertise, Authoritativeness & Trustworthiness Are Not Direct Ranking Factors

EAT is the INDIRECT result of Google's algorithms looking for onsite and offsite signals that correlate with EAT. For example, a website with an SSL will signal more trust to Google than a website that doesn't have an SSL. So, Google is using a variety of signals as a PROXY to tell if a site seems to have E-A-T.
The core algorithm is a collection of probably millions of small algorithms that look for signals in pages or links that could be conceptualized as EAT. There's no core component that specifically targets EAT. @methode #Pubcon

— Patrick Stox (@patrickstox) October 10, 2019
Why Is EAT So Important?
In 2018, Google updated its quality rating guidelines to focus more on the beneficial purpose of the web content. Google's reasoning was simple: marketers had been creating content with Google in mind, not the end-user. They were trying to "game" Google's ranking algorithm instead of creating content that would actually be useful for the reader. EAT was introduced as a way to reorient the focus back to the end user.
EAT is one of the primary factors that Google uses to evaluate the quality of results. In recent years, many updates to Google's algorithm ranking were designed to address page quality which could be correspond to higher or lower EAT. If you fail to update yourself with the latest trends, you will lose both traffic and a considerable amount of revenue due to a decline in your rankings.
Let's Go Through Each Component Of EAT
Expertise
Expertise is defined as possessing expert skill or knowledge in a particular field. If you provide a service or sell a product that you have deep knowledge about, you may be classified as an expert. Genuine expertise is hard to fake, especially when you're a certified professional or are regularly cited by third-parties as an expert.
It's also compounded by the fact that Google is now favoring a new form of Authorship to identify who's actually the author of a piece of content and whether or not they're experts in that space. For example, if you're in the healthcare niche, your content would be rated highly for EAT if the author is actually a certified medical professional.
If an author is regarded as a genuine and trusted professional, Google's ranking factors will consider the website to be more trustworthy. A good way to do that is to give easy access to author information by providing a summary at the bottom of the page, and by regularly contributing to industry publications.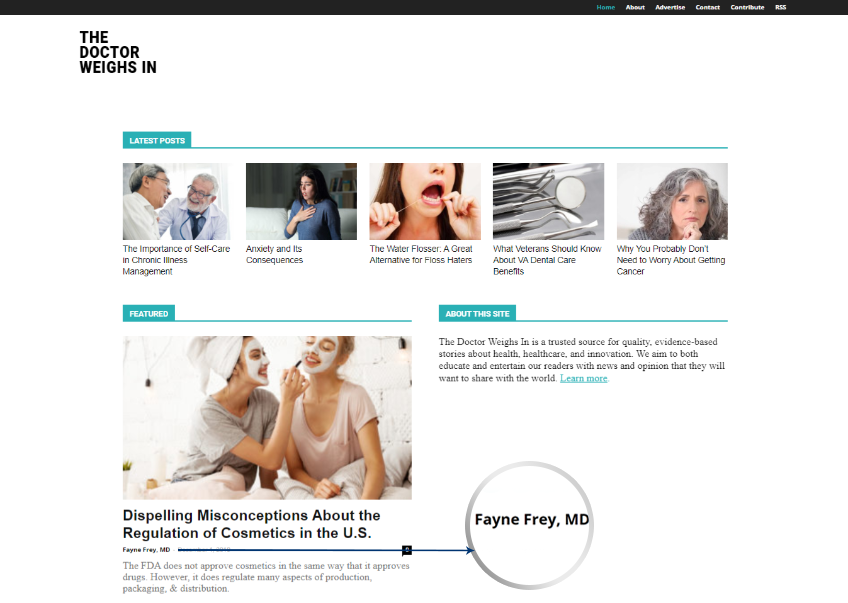 Authority
Authoritativeness is defined as being trusted as accurate and reliable. How does Google measure that? For now, it is relying on good old fashioned backlinks and mentions which serve as "vote"  for you being an authoritative source of information for the search result. If that sounds similar to popular metrics such as Domain Authority, Domain Rating or Trust Flow, you're absolutely right – the principle is the same.
Users not only want to trust the expertise of a website but also want to make sure that they are on the best available resource. Although expertise is a great parameter for knowledge and skill, authority takes it one step further and ranks you against other websites to evaluate whether or not you're a cut above the rest. Once you become the de facto source of information for a particular query, you're no longer just one of many experts. You're the authority.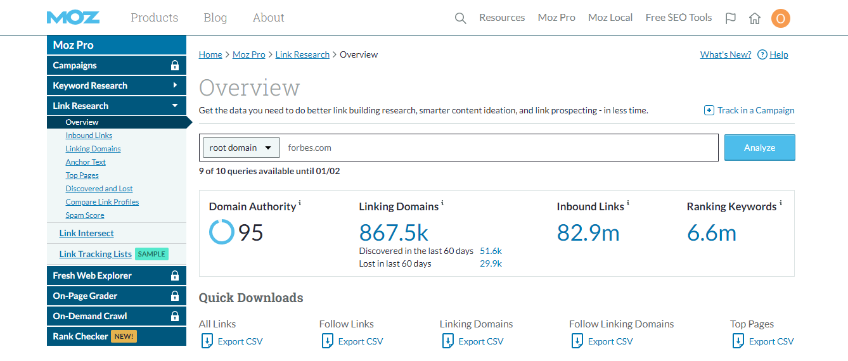 Trust
Trustworthiness is the ability to be relied on as honest or truthful. Trust is easy to lose but nearly impossible to regain. That's why Google ranks those websites higher which have proven to be trustworthy over a considerable period of time.
Now, what are the metrics Google uses to measure trust? Some of them include having a large number of positive organic (unpaid) reviews, a straightforward way to reach out to the website owners (such as an info@yourdomain.com link), having a physical location, having an ethical set of terms and conditions for your sales and making your website's domain secure by implementing HTTPS.
Another aspect is to focus on the trustworthiness of your content. You should focus on relevant topics and give insight into the same topic through multiple angles. You will establish credibility by focusing on its detailed aspects and can link them to multiple articles with the same content.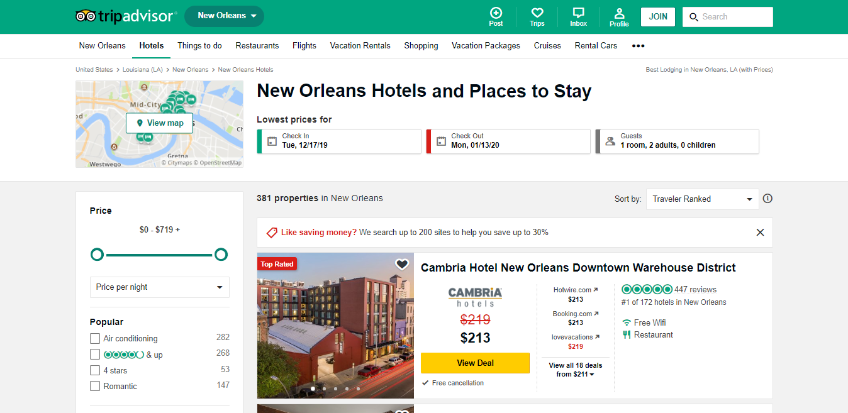 A Final Word
The latest changes applied by Google to its quality rating guidelines suggest that expertise, authority, and trustworthiness play a much more crucial role in the rankings than they did before. EAT serves as a way to keep websites focused on providing authentic information and keeping irrelevant content from ranking near the top which will likely hurt user experience.
Rankings are critical for visibility, awareness, and traffic. If you have low rankings, fewer users are likely to view your content which will hit you hard on revenue generation and result in a potential loss for your business. A higher EAT is your best bet to get the kind of traffic you want, which will only happen if you're creating content that delights your customers.