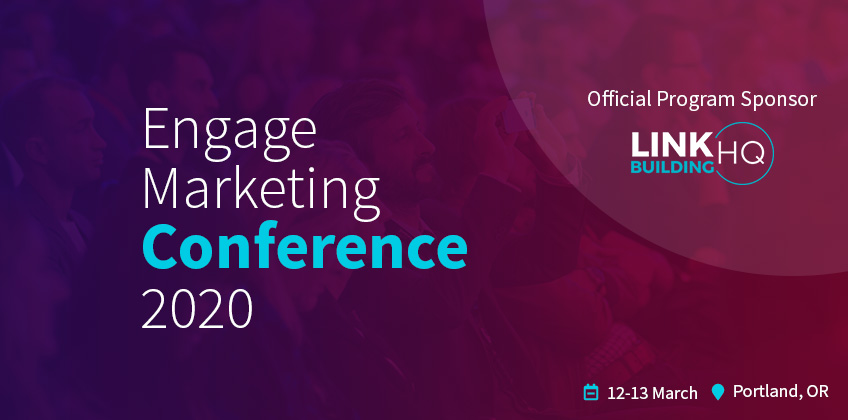 Layout2
Link Building HQ – Official Sponsor At Engage Marketing Conference 2020
[UPDATE: This event has been postponed to Aug 6 – Aug 7. For more details, visit the official event page.]
NEWS: We are pleased to announce that Link Building HQ is an official program sponsor at the Engage Marketing Conference, which will be held in Portland, OR from March 12- 13, 2020.
Engage Marketing Conference is a two-day digital marketing conference featuring informative learning programs and panel sessions led by industry experts, designed to provide the latest insights into new strategies and technological advancements in digital marketing, social media, content, UX/design, creative, advertising, SEO, paid media, and more!
Who's Going To Be There?
Not only will you have an opportunity to mingle with the C-suite team of Link Building HQ, you will also hear from top speakers from Uber, Walmart, 3Q Digital, Cisco, CBS Interactive, The Walt Disney Company, Optmyzr and more.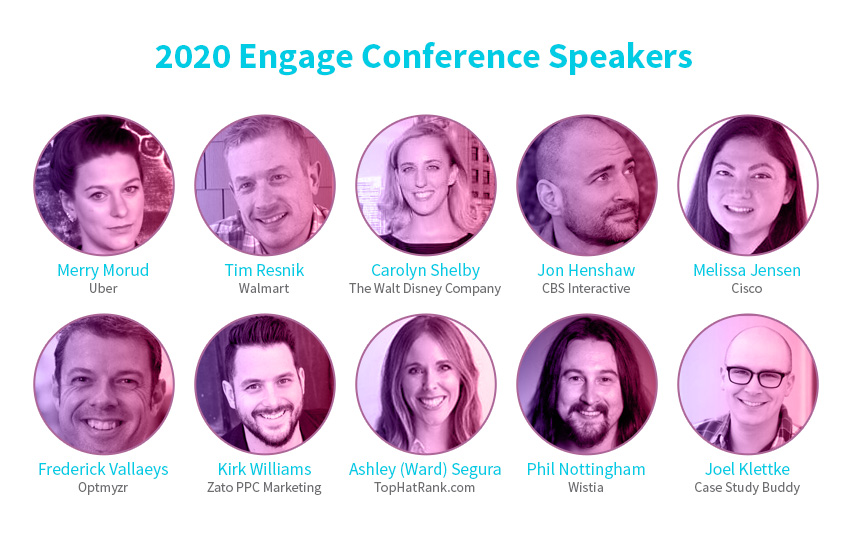 Why You Should Attend
Engage is one of the pre-eminent annual marketing conferences in the United States, attracting the best minds in the industry. There's simply no substitute for the kinds of face-to-face, one-on-one interactions that are made possible by the guests and speakers at the Engage Marketing Conference.
The speakers bring a high-level of expertise and decades of experience for attendees, while the educational tracks at Engage are valuable for everyone, from in-house SEOs to digital marketing agencies and business owners looking to grow revenue.
Don't Miss Out!
As digital marketing becomes more competitive, those who are going the extra mile today will be best positioned to become the industry leaders of tomorrow. Invest in yourself, learn more about digital marketing and get a chance to connect with some of the most exciting names in the digital marketing industry. Discover Engage 2020 for yourself.
And, hey, if you're interested in learning how Link Building HQ can help you get high-quality links to boost your website, then read more about us here. We have perfected the art of scalable outreaching to help businesses and agencies earn high-DA links, regardless of order size.