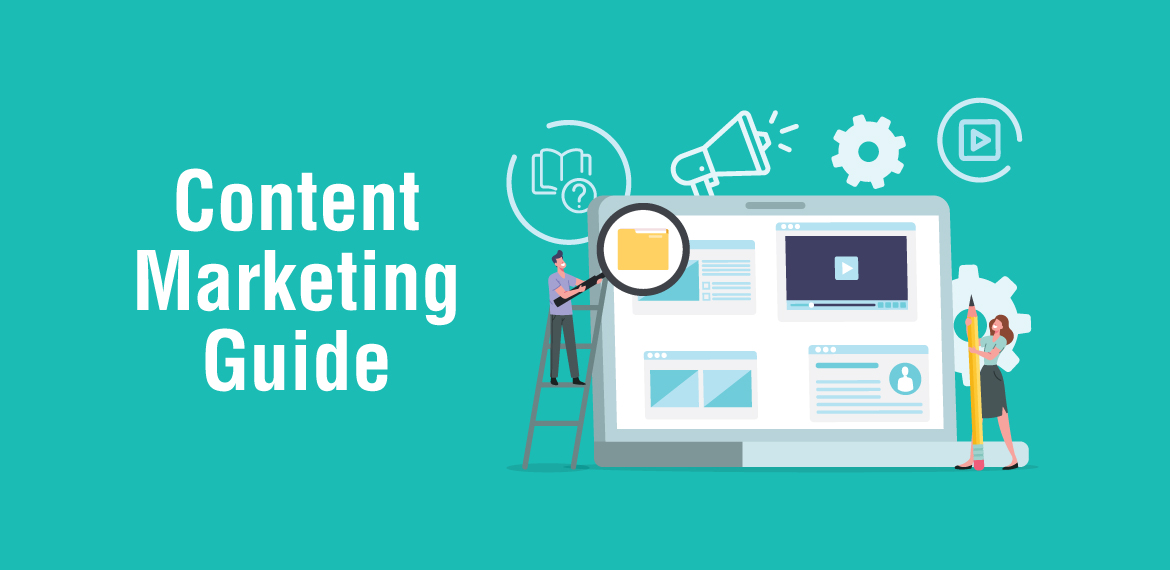 Layout2
Content Marketing: A Simple Guide for 2021
This blog will help you understand the importance of content, how it improves your content marketing strategy and even its impact on your lead generation.
In this guide, we'll be covering the following major topics:
Research the type of content you want to be placed on your blog.
Developing an in-depth understanding of your audience and your ideal customer profile.
Acquainting yourself with smarter strategies for your content distribution.
Understand How Marketing Funnels Work
 Improving your content distribution strategy
When it comes to the research part of your content marketing strategy, you'll need to familiarize yourself with the kind of framework (SMART/CLEAR), set  KPIs, and get all the groundwork to narrow down your ideal customer or client profile. Ideally, you can use this to set your business goals and target achievable business milestones.
Research
The first thing you need to do is research the audience you're marketing your business to. If you don't know who you're targeting, you'll end up bringing the wrong audience to your website or store – thus losing out on potential sales.
To understand your audience you need to understand the three tiers of your audience. I use this method as it is simpler and works for most business models.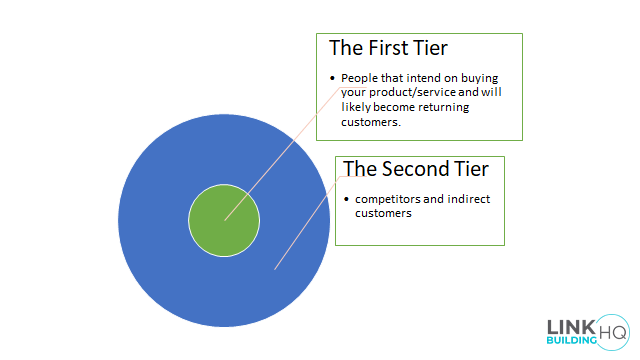 The First Tier…
The first tier includes your direct customers. These are people that intend on buying your product/service and will likely become returning customers. You'd want to know their interests, who they listen to, what factors influence their buying behavior, and what's trending in this segment of your audience.
Why?
Because their purchasing behavior directly affects your sales… making an impact on your business bottom line.
You'd want to engage with this audience on social media, get insights such as which influencers they follow, and whether or not new products could prove to be a threat to your business. Imagine if Dwayne Johnson started talking about how certain shoes' styles helped boost results in his workout routine. You'd see those kinds of shoes trend on social media and ultimately boost sales for shoe retailers that sell those kinds of shoes.
If nothing else, you'll notice the keywords used to describe those shoes doing rounds on social media and websites.
A similar trend can be seen with this 'work-from-home lifestyle ever since the pandemic hit. A lot of people started investing in a good foldable table or a comfortable workstation to help them maintain if not increase their work productivity.
The next tier of audience you want to be targeting is direct and indirect competitors.
Second Tier…
The second tier consists of keeping a watch on your competitors and indirect customers. Why is this important? For the simple reason that you need to be able to pick up on trends and sentiments of your customers. By sentiments, I mean feedback about the product and the current pain points of your audience.
A large fraction of apps and business ideas fail due to a lack of implementation on feedback from the customers. In some cases incorporating the feedback increases operational costs cutting down the revenue – which is detrimental to startups during their refinement/survival stage.
So it's important to find that sweet spot when it comes to figuring out what feedback can be directly integrated into your product/service and which ones will have to wait for the later build.
This is why it's important to know the sources of customer feedback you consider important and valid. To do this, you can find groups on Social media, connect with influencers on YouTube, and even find similar discussion groups on Twitter. What I've learned so far, there's a community for just about anything now and if there isn't there will soon be one!
You'll be surprised to see how soon you'll see similar products as soon as your product/service picks up some fame. Even though it's easy to get overwhelmed with this competition, you'd be doing yourself a favor by keeping a keen eye on these products and the consumer's sentiments about them. After all, you're providing a solution and not just a product/service.
There are two popular frameworks for this. I'll be breaking one of them down here and covering the other in a later video. So it's time for you to put down the heading 'SMART" framework.
SMART Framework
What is the SMART framework?
It's an abbreviation for Specific, Measurable, Achievable, Relevant, and Time-bound goals. Confused? Don't worry, I'll go through each of these in detail. These specific goals are centered around the five 'Ws'.
What do you want to accomplish?
Why do you think accomplishing this goal is important?
Who all are involved to achieve this?
Where is this goal located?
Which resources are required or limited in achieving this goal?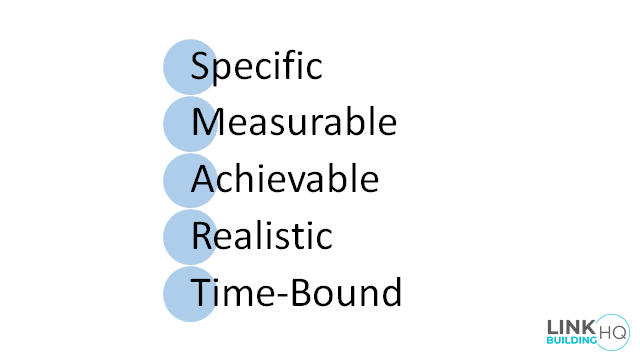 Let's apply this as an example…
Specific
You want to reach out to people that you're now a certified therapist and you're welcoming walk-ins at your clinic. Hence you'd want to build enough followers on social media, to establish your authority within your city. Eventually, you'd have a small team that nurtures and generates new customers that book appointments with you at your clinic.
Measurable
The next part of this goal is picking targets that are measurable. For instance, You'd want to know what skills and qualifications you'd need to sustain your clinic. You'd also consider the time frame you'd need to complete these prerequisites.
Achievable
The next part is figuring out whether your goal is achievable. The metrics that define this are whether the goal makes you feel challenged enough while staying within the parameters of being achievable. Again, we don't want to set benchmarks that can't be achieved but we also want to be ahead of the curve.
To help figure whether this goal is valid, you could ask yourself these questions.
Do you have the resources and capabilities to achieve the goal?
Have others completed this or similar goals yet?
Relevant
This is an analysis of whether your goals are aligned with your business targets and whether you have the relevant skill to achieve the goal you have set your mind to. You'd also find out whether the skills you're planning to obtain are related to any other goals you have set in mind. In other words, it can help you gauge which is a better skill to enroll for the goals that you have already set.
Let's look at this example.
Say you want to pick up the role of creative head in your organization. Do you have the time required to complete the skills along with the exposure to be a creative head? How much would this course affect your personal life, if you have a wife, children, or even dependants?
Time-Bound
Time-bound goals have a date of initiation and date of completion attached to it. These goals are time-sensitive which means they're of utmost urgency. For instance, you plan on purchasing tickets to an online conference. You need to set a date for when you want to purchase this while also considering refunds should you find a need to return this.
This concludes the section about the SMART framework. I'll now be talking about some factors that should consider creating your content marketing strategy. The SMART framework helps you understand goals and validate them. Key Performance Indicators (KPIs) greatly aid in seeing the progress individuals and teams
Let's go into some more details about KPIs and why they're important for your business.
Key Performance Indicators
Monitor KPIs
You should consider keeping your KPIs transparent and visiting them weekly to know about any deviations from the target. If you wish to truly bear fruit from KPIs. you'll need to keep communication with your team members clear and effective.
For most industries, it should be easy for you to find metrics that define your KPIs. Let's take the scenario for your bakery for instance. One of your KPIs should be sustaining a strong hygiene level in your kitchen. You can measure this by seeing how often your employees clean their workstations, and whether the trash is cleared out in a timely manner.
If the hygiene level at your bakery's kitchen wasn't maintained, it would easily show within a day's work and the quality of products would have noticeably decreased.
The next part of this research phase is understanding your audience. Essentially, you'll now be creating an ideal customer or client profile for your business. This will help you narrow down the ideal pool of customers you ought to be selling your products or services to.
Creating Your Ideal Client/Customer Profile
Let's start with defining the term 'Ideal Customer or Client Profile' This is a list of traits and demographics of the people that would ideally be purchasing your product. If you're selling the service, then these people would want to opt for the highest tier of the service.
Another important thing to consider is that this ideal customer profile may be subject to change with changes in trends. For instance, if you're selling rented office spaces to people who freelance, those people may suddenly drop in number due to the scare of this pandemic. So these office spaces may be best suited for people that have trouble finding a place to work peacefully at home, thus a change of pricing may be an advantage here.
There are plenty of ways you deduce your ideal customer profile. I'll be talking about each of these methodologies for you to understand and apply,
Audience demographics
Audience demographics information such as where your ideal customer may be located, what job title would they most likely hold, what is their purchasing power, and whether they're single or married plays a vital role in picking the right customer.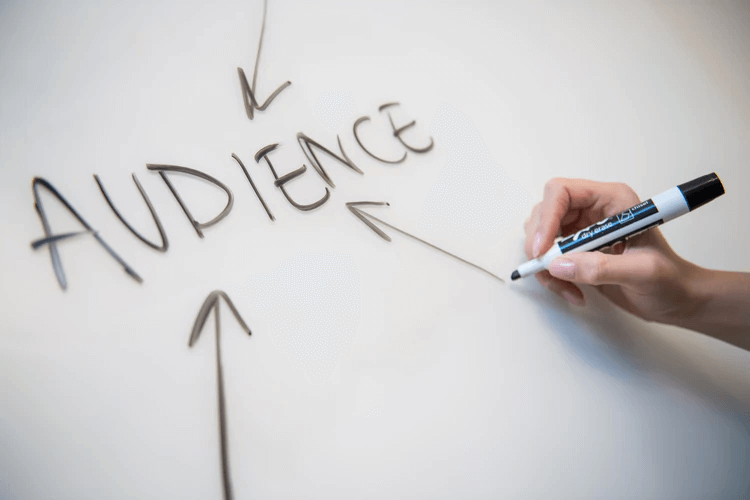 You can also consider grouping your ideal customers based on the products you offer or the services you have. This would help not only target your ideal customers, but likely customers around seek your products to increase your chances of winning sales,
Alternatively, you can also close in on your ideal customer profile by understanding the pain points they have in relation to the products/ or services you offer. It would be wise to find pain points of similar products in the market to understand the general sentiments of your customers and what
Understanding Pain Points
With the help of social media, it's starting to get easier to track the kind of interests your ideal client or customer profile may have. What I mean by interests is that you could find out about the podcast channels they listen to, the kind of influencers they follow on Instagram or Twitter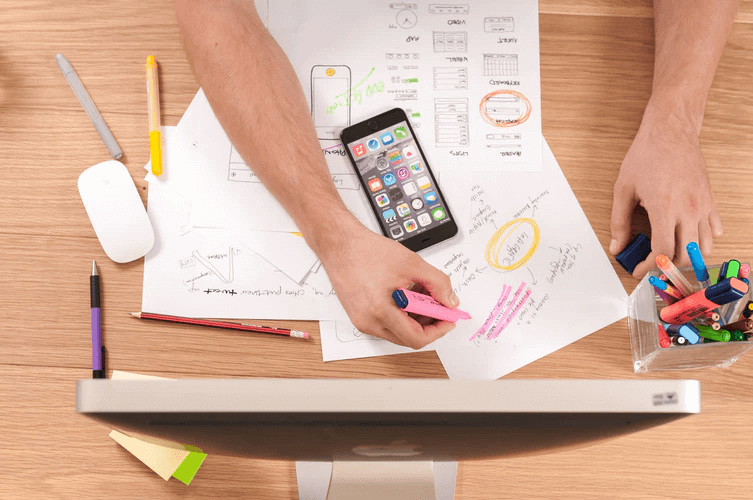 Information in related discussion forums, Facebook pages, can also aid you in getting accurate sentiments about your target audience. These can help you pick up on trends and sentiments about your audience… and perhaps bring you the opportunity to work on a solution that isn't yet available in the market.  This allows you to stay ahead of the trend curve while also giving an edge over your competitors.
Lastly, I'd recommend you to use Semrush's 'Jobs- to-be-done' framework to break down your audience, their pain point, and the solution they require. Curious to know how it'll work?
Jobs-to-be-done
You often hear feedback, reviews, or comments in online discussion forums that sound a bit like this.
'When I…

That's when I want…

So that I can…'
The first part represents a potential customer's problem…
The second suggests a solution you have to offer for this problem…
The third part gives a reason for how the solution solves the problem.
Now let's get to the second phase of creating your content marketing strategy. This is where you plan the marketing activities and create a calendar that will help you nurture your target audience.
Using Various Types of Content
To start with, you'll notice a lot of websites have a large portion of textual content. Ever wondered why that is?
Well, to keep it simple, the textual content is quick for people to read along with Google's algorithm to analyze. This is why you'll notice that when you're making most blog posts, you'll need to fill this section for Meta Title, Meta Description, Keywords, Meta Tags, and even Alt Text for images.
The text behind a website is the main content that gives the exact information a person needs when they search on Google for a query. Notice that you'll scroll through videos to the point that's more relevant to you, however, if all your search queries ended up as videos… sifting through this would be a cumbersome task.
That's why a lot of websites rely solely on textual content.
Whilst on the topic of making your webpage Google search friendly, you should consider optimizing your content through on-site SEO. While we are on the topic of SEO optimization, incorporating visual content can improve your webpage rankings.
Using Visual and Audio Content
Visual content always helps in increasing the webpage user experience which ultimately helps you improve your page rankings. If you find that your website visitors aren't spending enough time on your website page you could increase the usage of 'visual and audio content'.
You'll find a lot of online image libraries where you can find stock images and videos with respective audios to add to your website. So you don't even have to incur the cost of shooting for these images to use these stock images.
While we're on the topic of visual content, you should also consider placing snippets that are interactive to keep your website visitor absorbed. This could be a 360 video that can be interacted with through the browser whether it's being viewed on a mobile device, tablet, or desktop.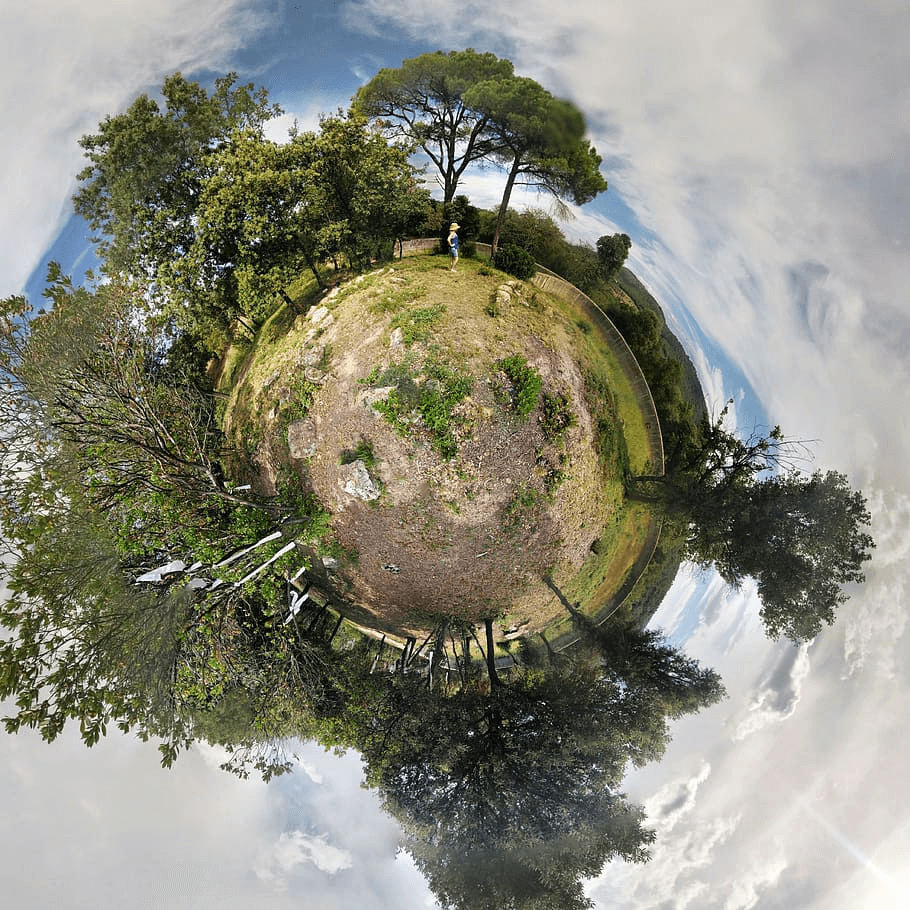 360 panorama views have changed the way tourism companies showcase vacation spots that are high in demand. They use this to showcase the different features and attractions at the venue.
Since this is as close to reality as it can get, consider using some interactive content on your website to keep your visitors engaged and busy.
Sometimes, the answers you seek can be content-heavy. A lot of people use browsers like Google Chrome or Mozilla Firefox on their desktops and mobile devices to quickly search for information. This is where downloadable content comes in handy.
Downloadable Content
Downloadable Content helps in keeping user experience intact, content-heavy websites reload on the browser and it may result in the visitor exiting the session. This is where you can use downloadable content along with branding. This makes the content easily shareable and improves traction to your website.
Furthermore, if the information you're provided is heavily demanded, you can also use this as a means to build a connection with your website visitors by asking them for an email address to send this downloadable content to. This is known as lead generation, and it's from this point that your visitor may opt-in for weekly newsletters to stay updated on relevant topics.
When it comes to understanding the fundamentals of on-page SEO we've got a dedicated video to help you understand this. If you're looking for some ideas of how you can easily create content, we've got a few listed here too.
Smart Ways to Create Content
There are plenty of online tools and apps that content creators can use to create their content to be more visually appealing. You've probably noticed how content on social media is more video-based than simple images, that's because videos bring in more engagements. So if you're looking for some simple tools that help you create content, here are five of them.
Canva
Canva is a browser-based tool that helps you create images that are optimized for social media. You'll find plenty of templates for presentations, videos that are ready for you to use. Canva has a free account that you can use, while you also get the option of upgrading to a paid account with more stock images and features.
Unsplash
This is an image library that is royalty-free. So long as you give credit to the photographer, the image can be used for blogs, website landing pages, and even social media posts. To be clear of their usage policy, feel free to read their license agreement.
You'll find a lot of contributors on this library, so, even if you have a smartphone with a decent camera you can become a contributor too. As the contributors continue to increase, you'll find new photographs uploaded here every week.
TinyPNG
Often, you'll find yourself in a situation where you'll want to compress images before uploading them on your blog. This can be a tedious task if you're dealing with multiple images as you'll have to open each image and compress it individually. TinyPNG gives you the option of compressing as many as 10 images in a batch, saving you time.
I found this tool to be worth the mention here as you'll be focusing on scaling your blog publications. I've personally used this on multiple blogs to ensure that the webpage load time remains unaffected with these uploaded images.
Sketch Pad
If you're looking for an online tool to create vector-based images this is a great place to make quick designs. The freemium version of the tool allows you to create characters, logos, diagrams, and graphics straight from your browser.
You can choose from an array of brushes i.e pen, pencil, spray paint, calligraphy paint, and even create lines and curves. Sketchpad is extremely simple and easy to use, with the option to export your file as a JPEG, PNG, PDF, SVG, and a downloadable sketchpad extension.
Photopea
Have you ever found yourself in that sticky situation when you wanted to edit an image and missed having photoshop on your laptop? Photopea rescues you from this situation with a photoshop user interface. Though the functionality may be limited, it's important to note that this is a lighter version of photoshop and can help you make quick edits without consuming too much of your system resources.
Photopea gives you the option of exporting your work for Adobe Photoshop, Adobe Illustrator, and even GIMP formats. More options can be unlocked if you opt for the paid version.
Developing an editorial plan/calendar
An editorial plan is extremely important when it comes to creating and executing your content marketing and distribution strategy. You'll need to create a calendar and stick to the timelines you've set there. A consistent frequency of posts is what will ultimately bring your website higher traffic and more sales.
Plan your content marketing strategy
To plan your content marketing strategy, you've already gone ahead with researching the target audience you're scoping out… so half your work is already cut out for you. Now it's important to think from your target audience/'s perspective of how you can connect with them, address their pain points and finally provide them value so they come back and connect with you.
The Marketing Funnel for your Content Marketing Strategy
So, in order to connect with your audience. You're going to want to understand and plan their customer journey.  This means you'll need to break down the journey according to a few customer life cycle stages.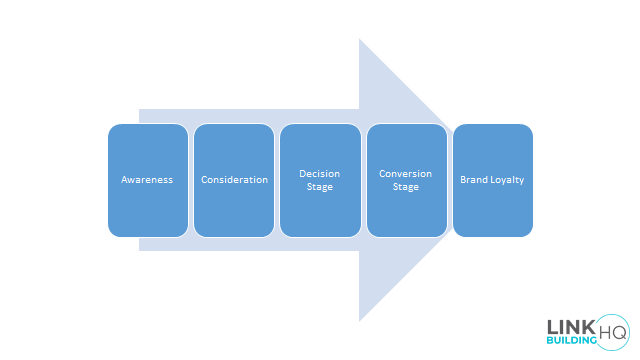 Awareness Stage
This first part of this is the 'Awareness Stage'- where you're reaching out to the world educating everyone out there. This is where brand awareness takes place and people start building an impression about your brand.  Information about your products and services is being reached out to your potential customers.
This is also where you'll be pushing your business on social media and relevant digital marketing channels. You would also need to create a website landing page or an official email address to start generating potential leads for your business.
A lot of people prefer asking questions regarding your products and services, so it's best to place these common questions on your website and lead them to your email address for an appointment if they have more questions.
Consideration Stage
Once your target audience has an understanding of your brand, services, and products you start connecting these leads to your products by placing these as a solution. This is known as the 'consideration stage'. A lot of people at this point are considering purchasing your service/product and they're most likely vetting you out against your competitors.
It's one thing mentioning the technical specs of the product – for those leads that seek that product specifically, but it's another giving it a general review.
What this means is that you need to shift your target audience from the awareness stage down the marketing funnel into the "consideration stage". You could place your product or service in comparison charts so your potential customers see the real value you provide. You could also place 'work-in-progress' videos to establish your authority in the industry. This gives your customers more confidence in your product/service and will likely keep more information about it.
Depending on the nature of the product/service, you should be able to nudge these leads to the next part of the sales funnel.
Decision Stage
Speaking of the next part of the sales funnel, we're talking about the 'Decision Stage'. This is that part of the sales funnel where target audiences have proven to be quality leads to become potential buyers. They just need a slight nudge to make the purchase, so it's important to not waste their time and give them what they need.
Just like the name suggests, this is that stage where the potential customer/client is making the decision to try your product/service or opt-out. At this stage, you should throw in some testimonials from previous customers/clients as positive reinforcements because as your sales numbers grow, you will eventually have some negative reviews on your products/services.
It's also important to note that people find mixed reviews to be more authentic than biased positive reviews.
Conversion Stage
Speaking of getting people on board with your product, it's now time to bring them through the 'Conversion' stage of the funnel. Here, you would want to reiterate how the product/service you're selling is authentic and the best solution in the market to their current pain point.
It's important to make this as direct as possible, as your customer/client has moved past the decision stage. They've already made their mind up about opting in to use your product and service. So try keeping the purchasing method short, secure, and as convenient as possible.
You should also consider adding a few lines for potential customers to contact you or your team in case there are technical errors when making this payment. There's nothing worse than losing the faith of a customer because you picked a payment method that wasn't suitable.
Once the payment process is complete, you should try engaging with this new customer/client via email to get feedback. The feedback would show your seriousness in improving your product/service and better fit the needs of your customers and clients.
Brand Loyalty
It's worth noting that if you manage to connect with your customers well, they'll recommend you to their circles too. This is where you start reaping the rewards of your hard work – which is also the 'Brand Endorsers/Referrals' stage.
Often, businesses provide incentives to their current customers/clients by inviting their friends to use the product/service. The incentive here is often in monetary terms- which means these customers either get extra credit in their wallet or vouchers to avail discounts on certain products and services.
Now that we know the strategy behind your content marketing efforts, it's time to understand the different types of content you can use. The central focus here would be to build traffic on your website's blog. So I'll be giving examples based on that scope.
Content Distribution Strategy
Now that you have an understanding of planning your content marketing strategy, it's time to look at the content distribution channels. It's one thing to create the right marketing material, but its effectiveness can only be as good as where this content is placed.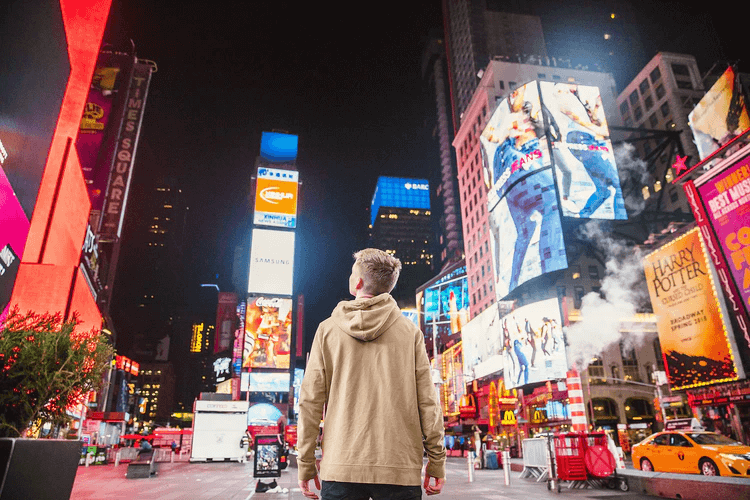 Imagine placing an ad on YouTube for a new blog post and spending a substantial amount on promoting that ad, which could have performed better if it were placed as a Google Display ad or a Facebook awareness ad.
You now have your sales funnel well configured, but if you didn't spend your ad budget effectively, you'll likely end up with low-quality leads. This is why we've dedicated a section on content distribution, where you'll understand the effectiveness of ads and the website metrics you should be monitoring.
Content Distribution Channels
Before we expand on understanding content distribution, it's important to understand the different content distribution channels. What that means is that you'll have to spend money and set a dedicated monthly budget to get your desired results. Whether it's increasing your brand reach, improving quality leads, or getting feedback from your target audience when launching a new product.
Display Advertising
The first type of ad we'll get into is called 'Display Advertising'. These kinds of ads are found in the Google Display Network (GDN),  while also distributed to websites that have similar subject matter. This is effective when it comes to targeting visitors towards those websites that have content that interests the visitor towards the ad.
Paid Search Advertising
The next type of advertising we're going to go into is called 'Paid Search Advertising. These kinds of ads are best used for people placing search queries on Google search.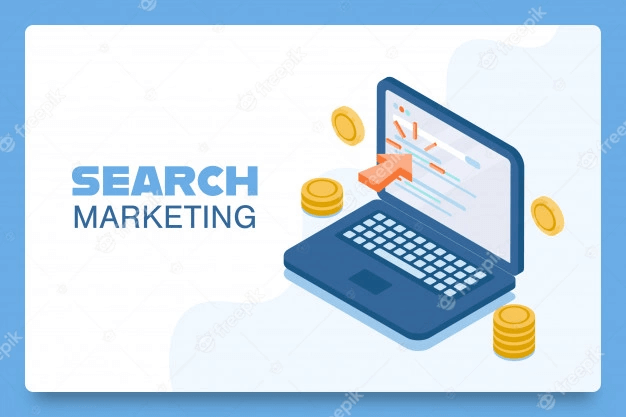 These ads appear at the top of Google's SERP, targeting those users that are highly likely to engage. Because of the targeted approach of these kinds of ads, they typically have a higher click-through rate resulting in higher conversions than display advertising.
Remarketing Campaign
While we're on the topic of display advertising, let's also look at a common ad campaign known as 'Retargeting / Remarketing' ads.
The major benefit of this kind of advertising is to retarget an audience that has already shown some interest in your products or service. The intent here is to trigger their interest and either engage with the brand or continue the customer journey from a previously abandoned cart.
Video Advertising
When it comes to keeping your audience hooked onto your website, videos can play an integral role. This brings us to the next form of advertising…'Video Advertising'.
Video ads are one of the few types of ads that have shown their effectiveness across all devices, whether it's desktops, laptops, tablets, or mobile phones. Though each platform has its own criteria in terms of video dimensions and duration, if you learn to use this medium properly you will have some good quality leads by the end.
Social Media Advertising
Now that you know that video advertising is good for hooking your audience, let's talk about a medium that can help you engage with them. This type of advertising is called 'Social Media Advertising'.
One of the key benefits of using this medium to promote your products or brand is being able to get quick feedback from your audience. You'll be able to gain traction and amplify your marketing efforts through interactions such as likes, comments, and shares. Ultimately, this drives low-cost engagements, while also increasing your sales.
Now that we've touched upon some of the different mediums of advertising in the digital sphere, I feel it's just as important to identify avenues where you could also potentially earn money. Some advertising avenues can give you the opportunity to earn passive income while advertising brands and products.
I'll be going through a list that I curated that can be used as a medium to earn through ad monetization. Through these mediums, you'll be able to place sponsored ads and set your website up as a digital ad space. If you're able to improve the domain rating of your website, you'll be able to increase the price of placing an ad on your website.
Use of Earned Media
YouTube
Facebook Content Marketing
Mobile App Monetization
Podcasts
Blogs and Online Media House
The first place you can start earning from is your website's blog page. You've probably noticed that a lot of digital marketing agencies have a blog page where they place Google Display Ads and native ads. These ads help in earning additional streams of revenue.
Another lucrative space for placing is the landing page and blog post pages of news broadcasting companies. Since these agencies are usually the first to break news, they gain high website traffic over a short period of time – which increases the value of ads being placed here.
You'll notice that most ads on newspaper websites are native, as the company would want the ad to look similar to the news articles tiles on that website. This improves the overall website experience and resolves user hesitation to click on that tile.
If you haven't noticed already, the nature of ads has evolved. Advertisers prefer making ads interactive, easy to follow, low nuisance, and with a clear intent of what they want the viewer to do. Youtube is a great example of these kinds of ads. You'll find ads that can be skipped with a 5-second count-down, in case the viewer prefers to watch the video they intended to watch.
YouTube Advertising
YouTube is one of the many platforms that gives advertisers an avenue of earning money through ad monetization. How? Let's say you're an affiliate marketer that's promoting a brand. You can earn by creating content to educate the right target audience about the products and services of the brand. In return, the brand can sponsor your video, or give you a commission for each sale you bring in through your YouTube channel.
This method of earning revenue is not just limited to Youtube, but can also be applied to Facebook content marketing, mobile app monetization, and podcasts. I'll be creating another video on how you can monetize ads and start earning through affiliate marketing.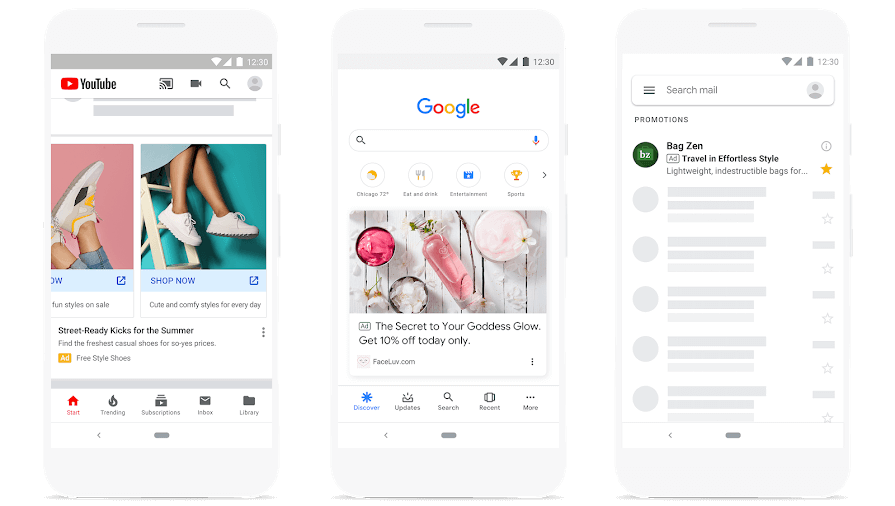 This concludes our content marketing guide. You now have a broader understanding of how you can create your content marketing strategy and the mediums you can use for advertising your brand.
I hope this content helped answer some of your questions, and if I left anything out I'd be happy to answer them in the comments section below.