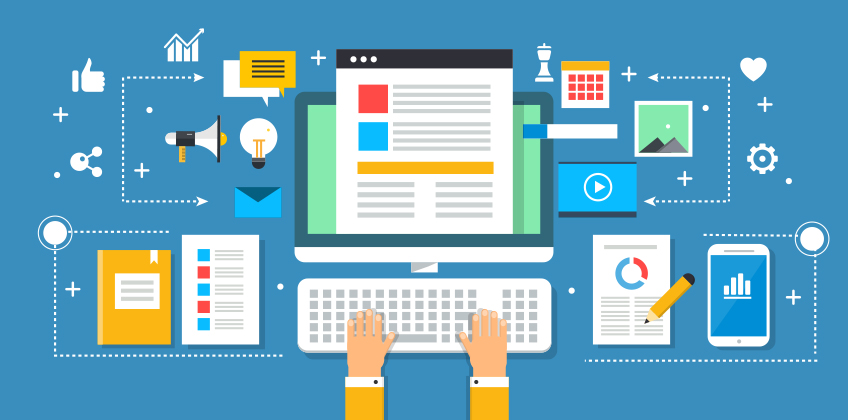 Layout2
A Definitive Guide to Guest Blogging Link Acquisition Technique
A lot of people claim guest blogging does not have any potential anymore, and boy, are they wrong. You will come across countless versions of said statement on different forums and blogs. On the contrary, there is plenty of evidence suggesting that it can actually be used as a means of an effective link building strategy. The problem lies in how individuals, and even businesses for that matter, do not know how to go about using effective guest blogging link acquisition techniques. If you too are facing such a dilemma, then you will find everything you need to know about it right here.
Things to Keep in Mind
Before you design a guest blogging campaign, there are a couple of things you will need to take into consideration, which are:
1. Adopting the Right Approach
The first rule of guest posting for quality links is that you should not guest post for quality links.
You may be confused as to what this means, but guest blogging is never actually just about the links. Your primary goal should and always will be to gain a following and build authority. Any backlinks you end up scoring serve as a bonus.
This mindset is an important one to adopt. If you approach guest blogging only to earn a link or two, then you will end up with low quality sites. Additionally, you may even have to compromise on the quality of your content, which will negatively affect your strategy.
Before you start working on your guest blogging campaign, remind yourself that it is a means by which you can build authority and influence, and not just for benefits in terms of SEO.
2. Brand Yourself
If you want your guest posts to be accepted, you will need to focus on your site's content, domain, authority signals and design. A majority of editors outright refuse to cater to websites that seem spammy and have low quality content. No matter how great your guest post might be, it will be of little use if your site is not satisfactory in the first place.
For this reason, you will need to make sure you brand yourself appropriately by"
Integrating modern, clean logos and designs.
Having a considerable following on social media platforms
Having mentions in testimonials and reputable publications
Offering high quality and relevant content
Offering legal, contact us and about us pages
Basically, you want to look as professional as you can, without coming off as an SEO spammer.
3. Craft a Guest Post Portfolio
To get a shot with top publications, you will need at least one guest post on a reputable website. This will give other editors a feel for your writing quality and style.
If you have never indulged in guest blogging before, then you should write the best post possible and get it published on a reputable site for the niche you are targeting. It does not necessarily have to be a top authority website – it should be something people are generally familiar with.
Another alternative would be to write a phenomenal blog, quite possibly one with a lot of potential for getting viral, and posting it on your own blog. If it works out, you can pitch it as an example to editors to show you are not messing around.
How to Find Guest Blogging Opportunities
To being your guest blogging campaign, you will need a list of potential guest blogging targets. The larger the list, the better it will be for you.
The good news is there are a couple of ways you can make this possible, out of which here are a few of the easy ones:
1. Use Google Search
Many blogs maintain pages that are open to new guest posts. These are easy pickings since there are clear guidelines on what kind of content they will accept.
To find these pages, use variations of operators like:
"Keyword" + "Write for Us"
"Keyword" + "Blogging Guidelines"
"Keyword" + "Guest Post"
"Keyword" + "Contribute"
This formula will work for just about any niche you can think of. But there is a problem with this method – it will mostly offer low quality sites. It may not always be the case, but you have to understand that top authority sites are not going to be explicit about accepting guest posts, since they have a ton of people wanting to write for them as it is.
So if you want to stick to the big boys' league, then you will need to opt for the following searches instead:
"Keyword" + "Guest Column"
"Keyword" + "Contributing Author"
"Keyword" + "Contributing Writer"
"Keyword" + "This is a Guest Post by"
By taking this route, you will get results for blogs that have accepted a guest post by at least one author. If they have accepted guest posts before, there is a chance they might do so again – in which case you should contact them, despite the fact they do not have a page encouraging people to write for them.
2. Follow an Influencer's Footsteps
Another great way to find potential opportunities for guest blogging is by following an influencer's footsteps. So all you will need to do is to:
Find top influencers that publish guest posts often
Target any and all sites they target
If you have been working in a niche, you will already have an idea about the top influencers of that niche. What you need to do is to use Google Search to find all of their guest posts.
3. Look for your Competitor's Backlinks
This is by far the easiest way, as it involves tracking your competitor's backlinks. Find the sites they have guest blogged on, and voila, you will be good to go!
Do keep in mind though; this method is better suited for small or medium sized competitors. If you go through backlinks from a site like Hubspot, you will have far too many links to analyze.
4. Use Buzzsumo
It goes without saying Buzzsumo is great to come up with content ideas, but what is even more interesting is that it comes with a handy feature that lets you find guest blogging opportunities.
To make this work, all you need is a Buzzsumo account. Once you have an account, and you are signed in, look for "Content-type" in the left sidebar. Click "Guest Posts", and search using your primary keywords. You will get a list of the top performing guest posts, which can then be added to a spreadsheet based on your own needs and requirements.
How to Filter Guest Blogging Opportunities
Upon following the steps mentioned above, you should have a considerable list of guest blogging opportunities. But not every opportunity is going to be important. Essentially, you will have to separate low quality sites from the good ones. This can be done by going through the list and figuring out the following:
Content Relevance

Is the site post content relevant to the niche you are targeting? If so, what is the level of engagement for each post?

Profile Location

Does the site make it easier for authors to have a clear profile? Or does it hide it at the end of the article? Do authors get a bio and a picture?

Domain Metrics

This refers to domain-level metrics like backlinks, referring domains, domain rating etc.

Engagement

How many shares can be expected from a post? Do users comment a lot? An audience that is highly engaged is all that matters.

Guest Authors

What kind of authors does the site entertain? Does it cater to authors from spammy or authority sites?
Once you have answers to these questions, divide your list into four categories:
Authority Sites: Sites that are widely followed and read in the industry you are working in. Most of these sites will have a 50+ DA.
Mid-Tier: These are good, but do not have not great blogs. They are mostly operated by individual bloggers. Their DA can be anywhere between 50 and 60.
Low-Tier: These average blogs have little to offer, and may have a 40+ DA.
Rejected: These blogs mostly attract spam. Avoid these blogs like the plague.
You should now have a better idea on how you can acquire guest blogging opportunities for links. Of course, there is no sure shot way of going about making this possible, but at least now you have something to work with, especially if you are starting out. Initially, things will not be easy, and you will need to go above and beyond the call of duty to get your blog on a reputable site through a link building service. But as long as you take one step at a time, and focus on quality rather than quantity, you will get the results you want in no time.