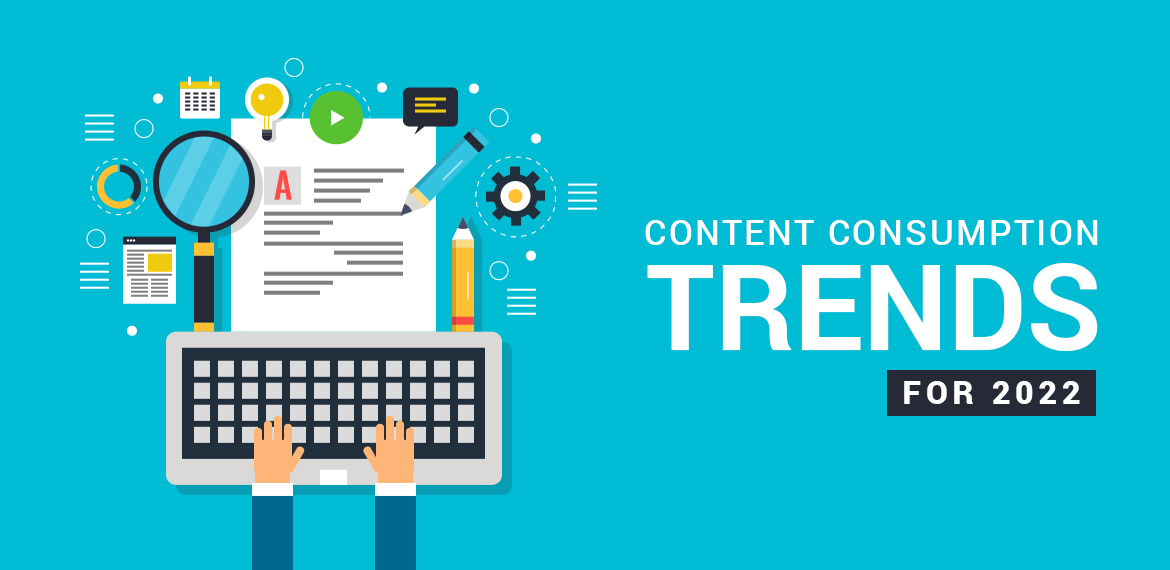 Layout2
Content Consumption Trends for 2022 (Survey Insights)
If you're having trouble connecting with your audience, perhaps it's time you take a step back and understand content consumption trends.
Recently, we ran a survey to see what kind of content our audience likes, their intent before they came across a content piece, and some factors that encourage them to read on.
Audience Segments
This is the audience we picked in our survey.
Entrepreneurs
Digital marketers/SEO
Freelancers content creators
There have been plenty of trend changes in the way our audience consumes content. However, the content consumption trends we forecasted are likely to last a while.
Before we get into the details of this survey, here's a short summary of what we found out through our survey.
The questions we asked:
Does your target audience prefer skimming content or leisure reading?
When searching for something do they prefer listicles, how-to guides, or any other form of content?
How often do they listen to podcasts and the likelihood of them sharing podcasts?
How many videos do they watch on YouTube every day?
What activities do they engage in while watching YouTube videos?
Key Findings
Content Consumption Trends 2022
The findings from the survey suggest that it's crucial to keep textual content skimmable for best SEO practice. Additionally, we also found out that 62% of our sample group consumes video content while multitasking.
1. Skimmable Content is Always Better
It's important to make content skimmable so your website visitors can find answers easily. Keeping sentences shorter and points structured makes your content more readable.  Placing search queries with Headings can help Google crawl your content better, and give straight solutions to your reader.
The shortened attention span of an average internet user is about 12 seconds. Hence, it's important to keep content concise, and contextually relevant.
2. Videos Connect Better
YouTube and Social Media Videos are two of the main mediums when it comes to video content consumption. We've already covered the fact that both these mediums are preferred by 13% of our sample group.
An interesting insight in our survey shows about 62% watch YouTube while working. This suggests that people seek content that can be passively consumed. That means, they're using YouTube to listen to podcasts, interviews, news reports, or audio-centric content. Hence, It is crucial for your video to be consumable just by audio as well.
3. Listicle/How-to's and Other Forms
Two of the most sought forms of content are listicles and how-tos.
Listicles are popular because they provide a direct answer for the 'best of anything' people are looking for.
How-tos provide a step-by-step process of something they want to achieve.
To see the best results, spend time on topic research and have a combination of topics clustered. Whether writing evergreen content or trending topics, it should help you pull relevant audiences to your webpage.
Most Popular Mediums
When it comes to popular media, our survey findings suggest that people prefer reading blogs and news articles over Videos. Here are the popular mediums based on the sample group's preference.
1. Articles (Blogs and News)
The content of your website will sell your idea the most. However, you need to share and promote the content more often.
Even if you're maintaining your website's blog you should consider sharing your blog for optimum reach. Share your content on web 2.0 websites like  Medium, Reddit, Quora, BizSugar, Listly, and so on.
About 20% of people in our findings have a habit of reading news articles. These people are looking for the latest information on time-sensitive topics. If you believe your content is less evergreen and more trendy, get indexed for Google News and share your content everywhere you can.
2. Newsletters
Newsletters are a great way to engage with your audience. Our findings show a major chunk of content is consumed in audiences' inboxes.
Dropping emails consistently with valuable content merged with your business offer will help your brand be remembered, and eventually get business from it.
Email automation will make your email marketing campaigns more efficient. You should dabble into an email automation tool if you haven't already.
Here are some: Intercom, MailChimp, Stripo, Drip, GetResponse. It is important to get started with one on a free version.
This is a major part of Email Marketing and a lot of juggernauts use this medium to engage with their audience. Businesses usually have the option for their readers to subscribe to their newsletter in their blog, as this segment of their audience is already interested in the products and services they provide.
If you're not already, you should be familiar with newsletter subscriptions. To help you put things into perspective, our survey shows that newsletters are the third most popular medium for content consumption. Hence your marketing strategy needs to include this as part if you're looking to engage with your audience.
3. YouTube and Social Media
When your audience is not at their workstation, they're most likely watching a video on YouTube or any of the social media platforms like Facebook, Instagram, or Twitter. Thus, this should give you an incentive to create videos for your business to connect better.
It's also important to keep in mind that your videos shouldn't be a constant sales pitch. Use these platforms to find out the pain points of your audience and offer them solutions. You'll be surprised by the engagement and impressions these types of videos generate.
If you lack video production skills or the capital to invest in making professional videos, you can either use quick video-making tools or outsource the gig.
I also thought it's worth mentioning that if you're lacking the kind of skills or capital to invest in making professional videos, you'll find ample online software that can help you create these videos with the help of a decent smartphone.
4. LinkedIn
Many professionals build their network on Linkedin, hence creating and sharing content on the same platform.  That's because this group is looking to build its professional network and will most likely connect and engage with the group.
You can create posts straight from the platform and monitor metrics like its traction, likes, shares, and the overall sentiments of people regarding the post.
You can also create a summary of your latest blog post and share that on LinkedIn to pull traffic.
5. Podcasts
Our findings show about 6% prefer podcasts. As viewership of podcasts is growing year over year.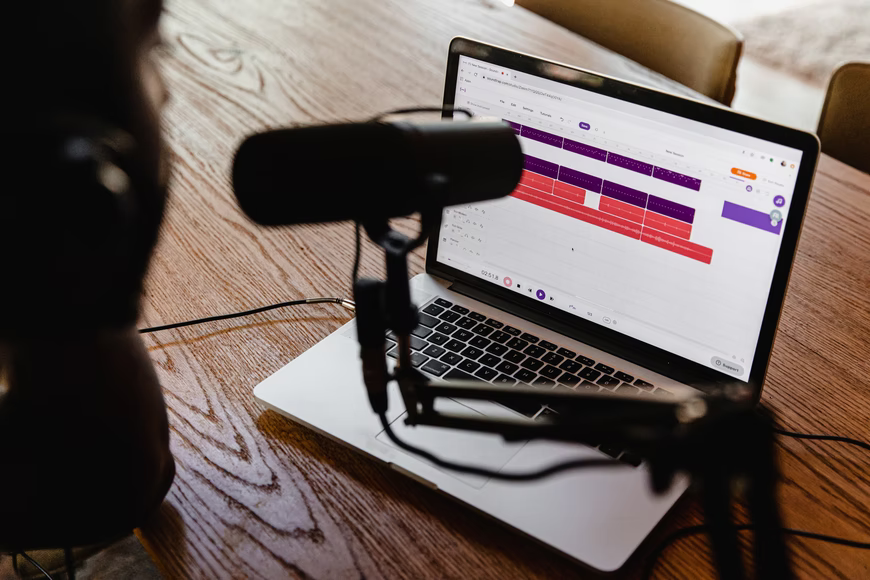 Businesses often collaborate with podcast channels in their industry to brand themselves as thought leaders and promote their products/services.
You can find podcasts on platforms like Soundcloud, Google Podcasts, iTunes, and various online platforms.
6. Wikipedia
Most people get their search queries resolved with Wikipedia.
A lot of businesses create pages about their business on Wikipedia for better branding and searchability. The standardized format of this platform helps find relevant information such as owner, business niche, country, etc.
So if your business has been operating for five years at least, consider creating this page and be sure to link relevant websites so the authenticity is taken care of. Also, editing and adding content on Wikipedia has a specific format that content specialists are capable of.
7. Books
There is and will probably always be a portion of your audience that prefers reading books, ebooks, as compared to blog articles. So it's always a good idea to give your downloadable content that your audience can read later on without having to browse online to a certain page.
Limitations
There are some limitations to our survey. Our survey is not geographically segmented, so trends may show differences in outlier regions. The survey group is segmented based on their job title, industry, and profession – hence the demographics of your audience may differ.
Content Consumption Trends 2022 Respondent's Answers
List of respondents
In a Nutshell
Despite limitations, the content consumption trends and medium popularity in our survey display the best industry practices for an effective content strategy.
Therefore, we believe the following trends and insights can help amplify your content to reach the right audience.
If you liked our little research, be sure to share it with your network. Add your email to our newsletter, stay updated with the SEO industry  If you have something to share – send it in our comments section!