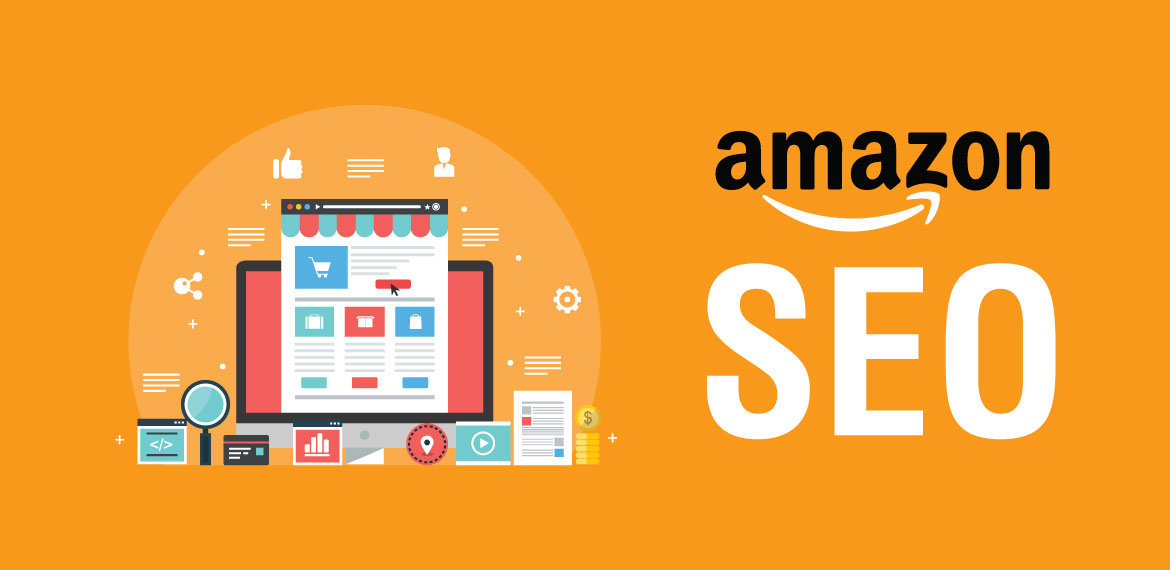 Layout2
Amazon SEO: The Complete Guide for Sellers
In today's world of ecommerce, it's important for all business owners to understand how to translate their brick-and-mortar marketing on Amazon. In this blog post, we'll be diving into the search engine optimization (SEO) activities that you need to do to get the traction your Amazon store requires.
Let's get straight into it.
With over 200 million monthly website visitors and literally more than half of the product searches being on Amazon, this ecommerce platform is huge. Getting the right audience to your online store here can prove to be a daunting task. But don't fret over it, we'll be breaking down some SEO-based activities that should get the intended buyer straight to your store.
The first thing you need to know is that Amazon's SEO has a lot to do with its A10 Algorithm that helps buyers find the product that they're most likely to buy.
Here's  a quick breakdown of the things we'll be covering in this blog post:
Optimizing Product Listings
Considering the fact that the product title you choose for your product creates the first impression for your potential customer. Thus, it's important to consider the Amazon SEO A10 Algorithm when creating the product title.
Take this example, for instance, The title follows the best practices recommended by Amazon in this category. It includes the Brand name, Model Number, Product details, size, and color.
Each product category has its own title formula from Amazon SEO. Take video game titles, for instance, you'll need to start with a brand name, then product type, and then the platform it's available on.
It's important to be cautious of keyword stuffing, as that will negatively impact your chances of rank. You can also make use of Amazon Seller Central's style guides in different categories to better structure your titles.
The next part of optimizing product listings is creating product descriptions.
Product Descriptions
The key to writing descriptions is that you need to focus on the benefits of your product instead of just listing its features. This is your chance to create a brand story.
For instance, look at this example.
This description focuses more on the pain-point of the customers rather than just mentioning features while also including all the relevant keywords. Apart from that, you also need to include information such as size, age-appropriateness, colors, warranty, dimensions, etc.
You should avoid adding promotions and company information since that may get you in some trouble with Amazon SEO.
One pro-tip is that if you have a brand registry, you can use Amazon Enhanced Brand Content, or EBC, to make your product listing more visually appealing and increase your chances of a higher conversion rate. This will go a long way in improving your rankings.
Now that you have product descriptions and product titles out of the way, it's time to look into backend keywords.
Backend Keywords
Backend keywords are a great opportunity for you to add all such different keywords your searchers may use. These terms are not visible to searchers but definitely help improve the discoverability of your listings.
Just like we have Meta titles and descriptions for our websites, Amazon gives sellers the option to add relevant keywords that are not necessarily used in the title and product descriptions through these backend search terms.
Think about synonyms, translations, or misspellings that wouldn't be appealing on your product page.
Now that you understand the importance of backend keywords, it's time to look into something that really makes an impact on your product page: images.
Product Images
Good quality product images are vital for your product listings. They impact click-through rates and then eventually your conversions and rankings.
Images that are at least 1000 pixels in width or height enable Amazon's zoom feature, where customers can closely see how the product looks. So it is important to have a professional photoshoot done for your product. And always include different angles to give the customer a better idea of the overall product.
Consider keeping a tab on this page to monitor the image requirements for Amazon SEO.
Next up, you've got your product page optimized but there still are some factors you need to keep a close eye on. These are known as performance factors.
Let's get straight into them.
Sales Velocity
Amazon's sales velocity is exactly what the name suggests. It's how fast your product sells.
As we've mentioned earlier, Amazon's SEO team wants people to buy stuff. So it's only logical for Amazon SEO to display products that are selling like hotcakes. Now you may think about how you would get sales if your listing is not appearing on the first page.
Seems like a Catch 22 situation, right?
That's why it's always a good idea to focus all your efforts on getting traffic from both internal and external sources. The internal sources can include running PPC ads on Amazon itself, securing an Amazon Prime badge, or even running sweepstake giveaway promotions as part of your launch phase.
On the other hand, external sources of traffic can be from ads on Facebook, Google, landing pages, etc. The idea is to complement all your product page optimizations with these traffic sources to tell the Amazon SEO Algorithm that your product is in high demand and needs to be visible to potential customers.
Once you have data from the ads regarding the most converting keywords, you can further optimize your product page as well.
The next part of working towards the authenticity of your product. It's easy for your product to be lost in the sea of products out there – that's where product reviews come in handy. You'll notice a lot of search results show product ratings – which goes to show the importance of this metric.
Product Reviews
It's important to note that product reviews go hand in hand with the sales velocity of your listing. You might have noticed that most of the products that appear at the top of the rankings have lots of reviews. This is especially true for more broad keywords.
Well, this is mainly due to the fact that two out of three customers trust sellers with a high number of reviews. But because of this, many sellers have resorted to getting fake reviews, putting their entire account at the risk of suspension. So that's definitely not recommended. But there are some white hat practices out there that can help you gather more reviews.
For example, you can send follow-up reminders to customers who have purchased from you to request a review. You can also make a review request in the packaging insert that goes along with your product.
The bottom line is, the more positive reviews you have on your listing, the better are your chances to rank higher.
It's also important to note that this factor plays an important role in the Amazon SEO A10 Algorithm update, in which the core focus is towards consumer behavior.
If your product regularly gets out of stock or has poor return service or has a low seller's feedback rating, then all these factors contribute to a hit on your rankings. Also, Amazon doesn't like listings that have inconsistent sales or those which have only one product in their catalog.
So make sure you are getting more organic orders, offering more "frequently bought together" options, and focusing more on organic and off-site conversions. If you are a new seller, I would definitely recommend using the Fulfilment by Amazon feature in which Amazon SEO itself will pick, pack, ship and handle returns of your orders. This will make your life a whole lot easier.
Another important factor to take into consideration is the pricing of your product. This factor also plays a vital role in the A10 Algorithm update, as products that have a significant gap with their competitors aren't optimized for ranking.
Pricing
So chalk out your product acquisition cost, and if you're just starting, select one main competitor with a high ranking and model your pricing according to that. You can also use an Amazon Price checker like Keepa to see the entire history of changes in the pricing made by your competitors.
Once you have an idea of your upper price and lower price slabs, A/B tests to see which gets the most conversions and stick to that.
In a Nutshell
We've covered some of the major factors that impact your product page using Amazon SEO and how to optimize your product page for better results. Furthermore, we've also looked at some of the factors that impact the A10 Algorithm and how you can stay abreast or even beat your competition.
That being said, your focus should be on improving the quality of your product and your customer service all throughout the process. If you do that, we're sure you'll get amazing results.
Hope this blog post helped you understand what you need to know to boost your product page on Amazon. If you have any more questions, feel free to leave a comment in the section below.