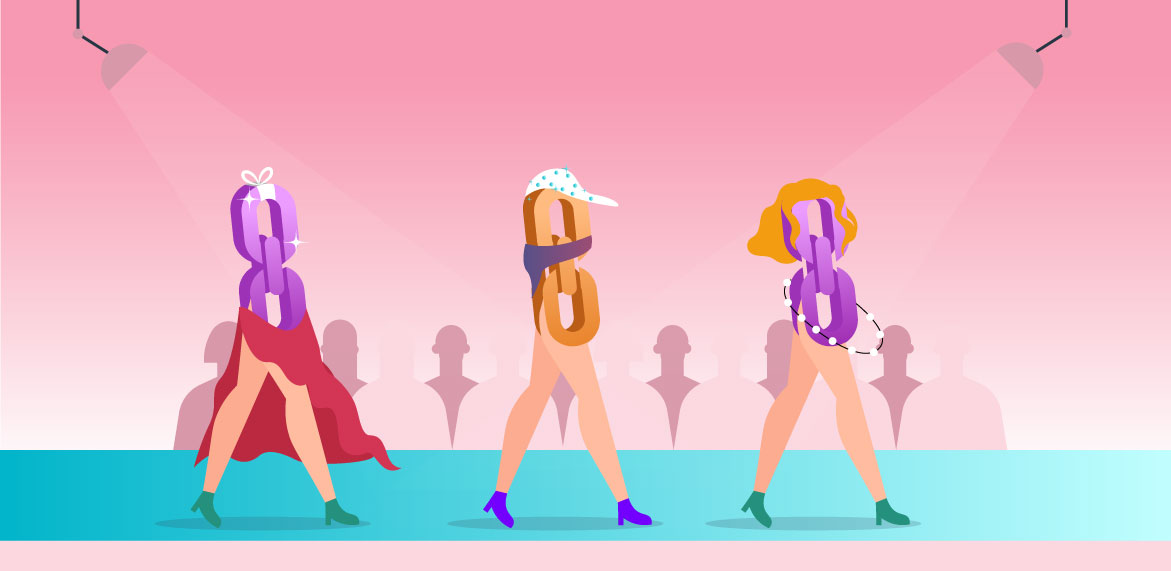 Layout2
Link building in the Fashion Industry
In the alluring world of Fashion SEO, competition is fierce. It's like you're participating in the haute couture show where a virtual runway is set. And this is the golden chance for every website to showcase its breathtaking styles, incredible collection, chic, class, and whatnot. It can be your chance to shine and expand in reach too! 
As the fashion industry is oversaturated and ever-evolving, how can you ensure that your fashion website draws in the attention, receives the spotlight, and gets noticed? And it's not just another website in the stream of the internet. So, here's where link-building — part of fashion SEO — comes into the scene. 
In this blog, we'll explore the world of link-building in the fashion niche and the right ways to perform it for your own good. But before that, let's talk a little about the significance of the fashion seo coalition.         
The Significance of Link-building in the Fashion Industry
With every passing day, consumers are growing dependent more on search engines to make purchases. And this applies to both online and offline shopping. According to this comprehensive report, a total of 15% of consumers still look up their desired products on the internet before they make a purchase from the physical store.     
Amid this scenario, link-building and fashion SEO come into play. It gives sites that required edge that helps them get on top spots in SERPs and puts them right in front of their target audience. So, all you have to do is execute SEO for fashion, build quality links directed at your targeted web pages, and gain more traction…… a piece of cake, right? That's not it!   
There's much more than what meets the eye. I'm talking about how it is different from conventional link-building, how you decide which sites are apt choices for building links, and how you analyze the ever-evolving nature, interests, and preferences of your consumer base. We're talking about all that jazz. 
Here are some easy ways you can acquire fashion backlinks to power up your digital showcase. Without further adieu, let's begin!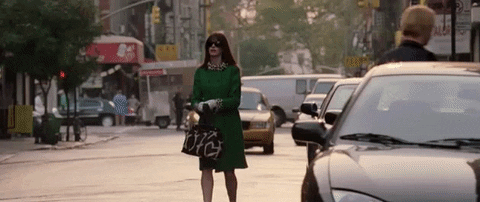 Make it to the Big Media and Sites 
The buzz and hype created around any exclusive collection make a huge difference in leads, sales, and traction in its entirety. The right type of promotion in the big media platforms has the potential to completely flip the game for any brand, for good, of course. And speaking of which, the big media platforms include authoritative fashion websites, popular style blogs, active e-zines, and forums. 
And here's a simple method through which you can land backlinks from these sites with a little effort. 
Find the right news media sites 
First of all, look out for the appropriate media sites in your niche. In case if you're someone trying to get featured in media sites for the first time, you can start your research by targeting the small, local websites first before reaching out to the bigger ones. Not only will this tactic make it easy to get the backlinks from small, local sites but it will also put you on the radar of the bigger sites for future prospecting. 
Study their existing audience  
Do some research about what fashion lovers love reading about the most, like what makes them tick. Make a list of the existing content pieces that received the majority of engagements and social shares on other platforms too. In addition, don't forget to analyze other intricate nuances as well, for instance, language, tone, writing style, wow factor, or the oomph factor…(if there are any). 
Create Fashion SEO Content
Next, you have to decide what you want to talk about in your link-building content to make it link-worthy. And when it comes to picking up a certain topic, you can have different approaches to that. You can create a stylish article on your brand's statement pieces, talk about the new season's staples that are trending, or highlight new outfit combos that fashion enthusiasts can try out. Moreover, you can check out that site's most popular pieces to have more topic ideas.   
Send a Powerful Pitch to the Fashion Editor  
Find the email of the relevant editor and craft a powerful pitch to shoot them. Keep it friendly, casual, and as concise as it can be. Apart from your promoting article, you can also highlight your previous features and mentions. But don't go overboard with it, keep it genuine. It works wonders!  
Get reviewed by Fashion Influencers and Bloggers 
Open Instagram and you'll see it's the world of influencers and we're just living in it. But in all seriousness, indeed, the immense power they hold over socials can't be denied, as they can literally turn the masses toward your brand with just a single post. Right?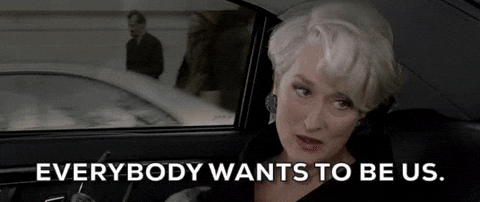 Therefore, the influencer community plays a crucial role when it comes to link-building for your brand. Even if they go around giving you no-follow links on their socials, that also counts. Because it acts as an enormous positive value signal for their loyal audience and influences their personal buying decisions for different products. And you mustn't miss out on this sorcery. 
So, buckle up, and get to know the top shots in your fashion and style niche. And don't forget to also get details about small to medium influencers. You can also make separate lists of fashion bloggers (ones only having a website) and full-blown influencers. Because the social footprints from both sources can incredibly work in your favor in multiple ways. 
In order to get your brand noticed and build a relationship with them, you need to do more than just cold emailing, like trying out these cool tips: 
Just dropping some meaningful comments on their posts in a nonchalant way

Participating in an interesting discussion on their channels 

Sending them messages and emails filled with appreciation every once in a while
Of course, all these efforts of yours won't go unnoticed and will help you develop friendly relationships shortly. And this means, you'll get many fashion backlinks effortlessly. 
Get Featured in Crowdsourced Fashion Posts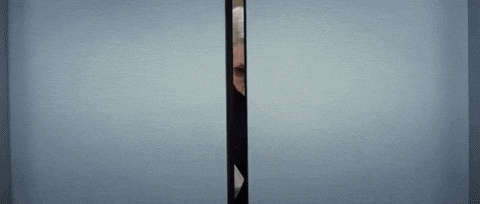 Crowdsourced fashion posts are high-value think pieces that draw the attention of a wide range of audiences. From clothing connoisseurs to fashion enthusiasts, everyone loves to read style experts' takes on different topics. And this allows featured individuals to pivot more attention toward their brand or business. So, it is also undoubtedly one of the workable link-building tactics for digital fashion ventures to gain traction.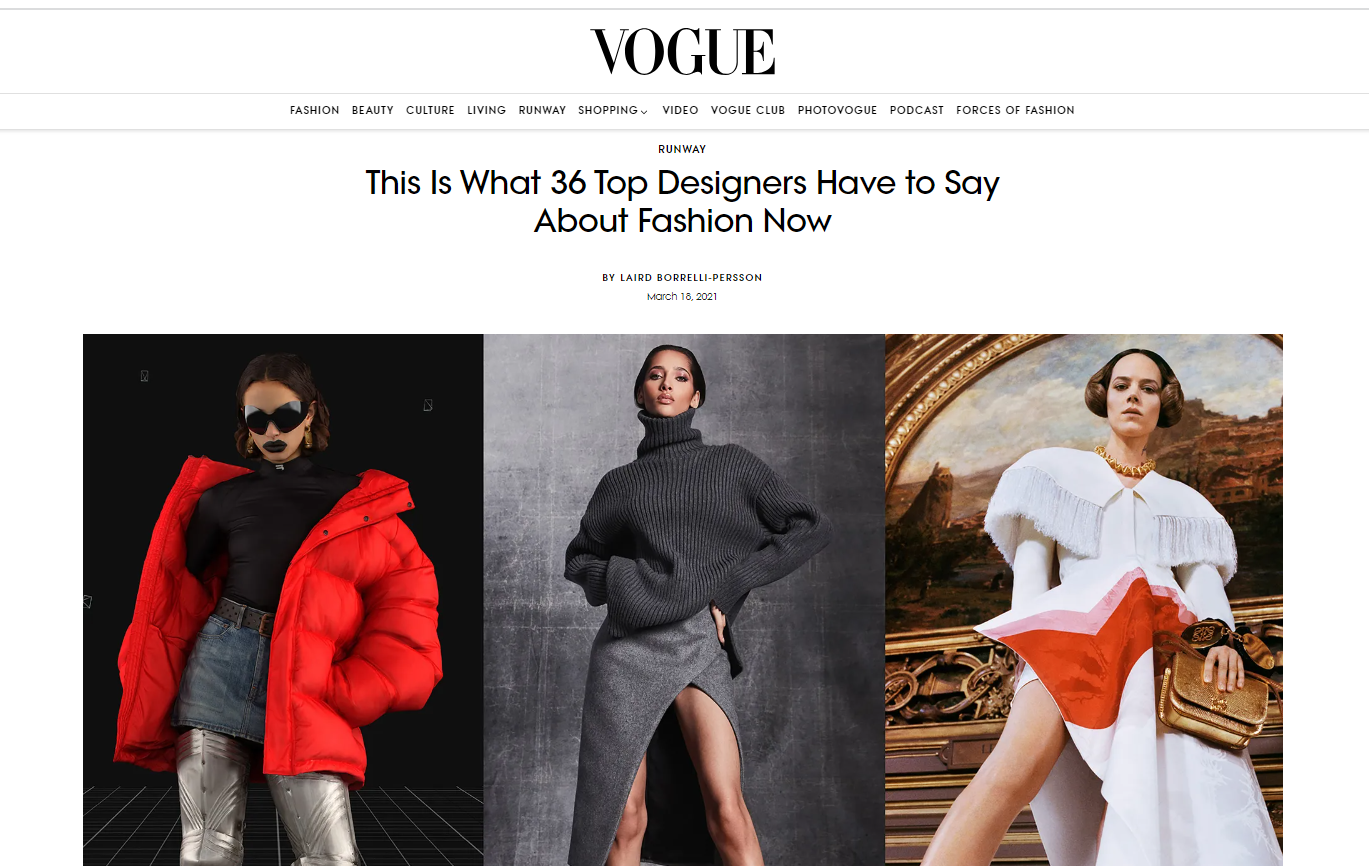 Note that there are two ways of crafting crowdsourced posts to get backlinks. 
Contribute to a Crowdsourced Post
If you ardently want to be a part of such content, then you start off by garnering data about the fashion websites that actively publish and announce crowdsourced posts. Make a short list of the sites that you want to reach out to. Then bring your A-game in outreaching. Make the editor or site owner see why you deserve a shiny feature in one of their posts. Highlight your knowledge and passion about the subject matter and what value exactly you're capable of providing. 
It's up to you if you want to contribute to the existing post or want to appear in the new one. Shoot a couple of emails and follow-ups too, this will increase your chances of getting a response.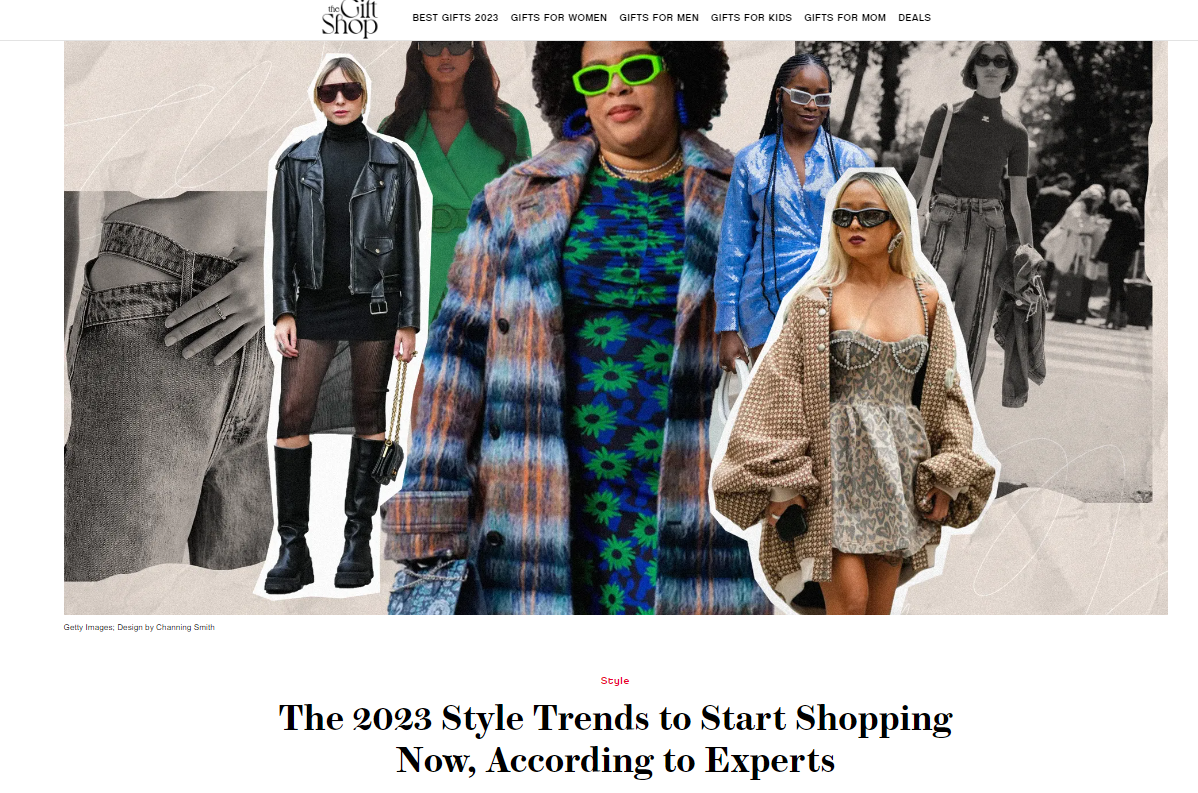 Make your own Crowdsourced Post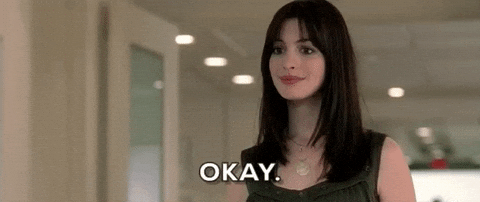 It's also cool if you want to craft your very own crowdsourced post. And it becomes easier to do if you've already developed some meaningful relationship with industry experts or eminent individuals in your niche. If not, this can take some time as it requires putting some amount of effort into building connections first. So, slide into professional DMs, shoot some nicely-written emails telling them that you appreciate their work, etc. 
Once you've passed that stage then gear up for some research about the trending hot topics in the world of fashion. Pick up an interesting topic and ask them if they'd like to share their opinions and be a part of your blog post. This way you'll have a variety of takeaways in a single content piece. After you're done publishing the post, you can politely ask them to share that post on their sites and socials. And voila, you've generated a bunch of high-end, premium-quality backlinks.
Get Listed in Fashion Directories
Fashion Directories have all the details about the relevant websites including their links. Being there helps customers and prospects get to know more about different businesses, so it's better to get listed there. Here's how you can find all the directories related to your fashion niche:  
Use this search string — [fashion niche] + "directories" + [location]
So, it can be something like, for instance, 
Fashion + "directories"  + USA
Jeans  + "directories"  + Germany 
You can also be more specific in your search by adding more terms, like, custom jewelry, fashion apparel, puffer jackets, footwear designers, etc. 
Have a look at what popped up for the search of fashion apparel directories.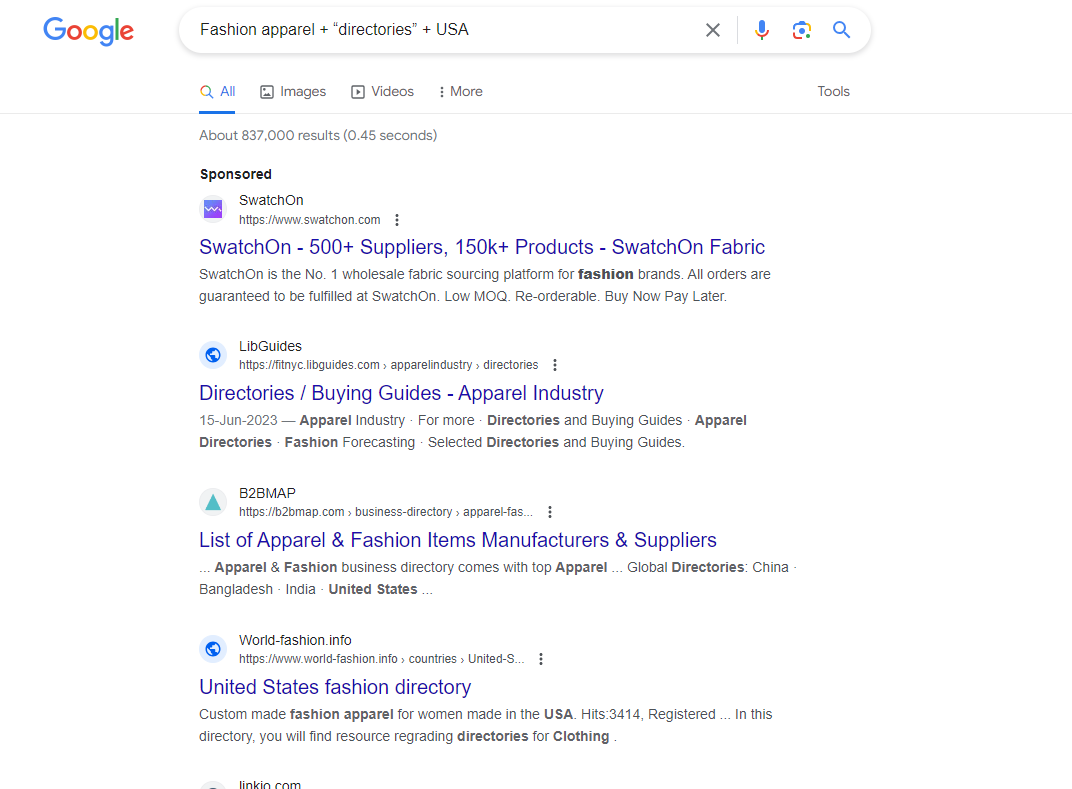 In conclusion, the camaraderie between fashion SEO and link-building is crucial to amplify your site's exposure. The collective SEO efforts are incomplete without fashion backlinks, it's something like the designer outfit is missing from the rails of incredible ensembles. And you can't afford to lose that, do you? 
Therefore prioritize achieving fashion backlinks, create an eye-catching content collection, and build connections with industry experts, and soon your fashion website will be a showstopper at every glamorous event.