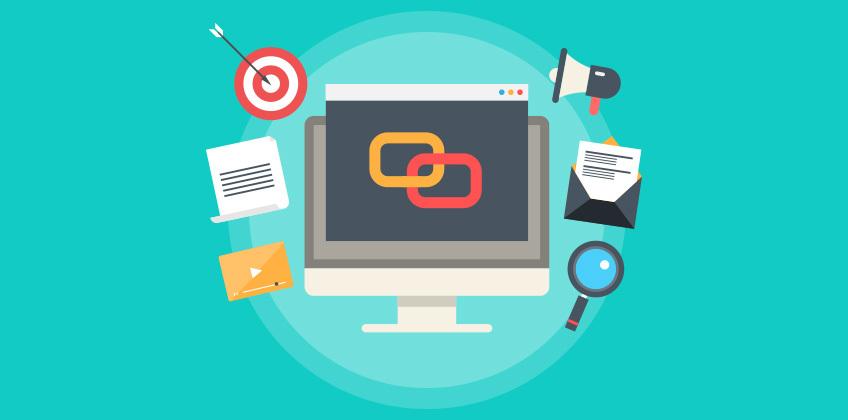 Layout2
10 Major Considerations for Hiring SEO Link Building Service
Link building is a crucial part of the search marketing mix. It is one of the most fluid and dynamic fields that is not only high in demand but also has a limited amount of sufficiently qualified professionals.
The process of link building includes practices of paid link advertising, blog and press relations, link baiting and social media marketing. With a plethora of different options available to choose a company offering link building services, making the right decision becomes a little complicated.
However, to help our readers figure out the best choice, we have listed ten major considerations for hiring SEO Link Building Services.
1. Diverse linking is the best linking
When you look at a prospective link building service for your business remember Warren Buffett's saying about never keeping all your eggs in a single basket. There is a variety of specialists available for every niche that spans from directory listings to specific blog posts. Some services purchase links on a monthly basis, others only provide a distribution channel for press releases and articles or the remaining engage in reciprocal linking.
When you look for a company that link building services, choose the one that is a Jack of all trades because diversity in link building is far more beneficial. If your service provider only caters to Google, you would not want to lose the consumer base from MSN or Yahoo, would you?
2. Link building must belong to the present
Previously, directory links and reciprocal linking may have worked fruitfully but link building practices today should reflect a positive impact on the search rankings of today and also the future.
Ensure that your choice covers the social media market and keeps your digital identity alive and vibrant. The more activity on the blog, bookmarking and commenting on your digital properties. The better your return on investment would be. Also, the results will show up within a year.
3. Linking is a responsibility
A key variable that defines your choice of link building service is ethics. It surpasses the importance of diversity and cutting edge linking. Is your choice all words and no action?
Are they putting your money in any non-effective campaigns? Are the putting your link building in danger by getting you directory links and spam comments? What are their plans for your reputation in the long term?
Well informed individuals can look out for these situations and handle them on time. But what about the clients without a background in SEO link building? It is the responsibility of the link building service to ensure that a customer gets a product that is worth their money.
4. How responsive is your link builder?
It is essential for an SEO link building service to maintain ultimate customer service and receptivity since these elements define the customer's choice. The link builder of your choice must provide you with alternative contact options such as a phone number, email address and a link to their instant messaging forum. If a company's contractor or the project manager fails to respond or initiate contact during the negotiations, the company is likely to be unresponsive at later stages. This should raise red flags in your head.
5. The company's history
Knowing the origin story of the SEO link builder you engage with is necessary for you and your company. The favorable SEOs have a reputable history and connections that are easily accessible on forums, the blogs they contribute to or even their past LinkedIn record would speak for itself.
Their experience in the field should reflect itself in their work and practices. The depth of thought and utility implied on the content for forum threads blogs should be used in your link building campaign as well.
The lack of a track record and questionable work history are clear indications that you must look for someone else.
6. A list of favorable references
While a majority of SEO companies sign Non-Disclosure Agreements with their clients, they still post a list of reputable portfolios as testimonials. Asking your choice of SEO link builder for a list of past clients, their work history and a few references is a prudent move, you have the right to make.
You must keep it in your mind that an elemental aspect of building trust is the amount of background information they share with you about other clients. If they share too much information with you, they would definitely share too much about you with your competitors. Tight-lipped service providers that provide the bare minimum information to satisfy your queries while maintaining the privacy of the other clients is the best choice.
7. Links that lead to their own website
An easy way of judging a link builders capabilities is through checking backlinks to their personal site. If they are good enough for your company, their site should reveal good backlinks. Look for authority based links and social media sites too. Whether their site connects to other SEOs and whether their linking takes root in directories and their personal digital properties. A thorough assessment of their backlinks would help you judge the value and worth of the SEO link builder.
8. Pricing strategy
Link building service providers offer a wide range of pricing plans that include per link, monthly renting and retainer work as well. While a certain number of builders provide permanent links for a particular price, others gravitate towards renting link advertisements on a monthly basis.
Before you go ahead and sign a company, you should review pricing plans that work well for you in the long term. If the company suits you, sign them for the entire year instead of a monthly basis to save yourself from a confrontation with your boss about losing a great link builder.
9. Impressions
When it comes to contracting a link builder, you must always trust your gut. If their knowledge of the industry expands over the basic algorithm and other logistics, their linking is more likely to be effective and incredibly beneficial than instantaneous rankings. Their forte could be social media link if their focus remains on social media marketing as compared to link building.
The first impression is indeed the last impression. If you find yourself trusting the company in the initial interactions, the relationship is bound to go a long way. Remember to show them your best self too, so that they too look forward to working with you.
10. Expected outcomes
If you want a certain number of links monthly from a specified site, you must let your link builder know about it and wait for a response from them. Understand that they speak from expertise. In the case where they explain targets instead of focusing on link building, they are not defecting your expectations. They know better!
However, to ensure long-term success, remember to establish your expectations at an earlier stage. You need to understand that SEO in all its entirety is not limited to link building. The specialist may not consider keyword ranking as a metric for success, but that's completely alright. Since in the end, links are links, and they work out fine in the end.
Let the SEO link building service know about all of your expectations before signing the contract to avoid any unsavory incidents later. Laying out the expectations in the initial stages will make the link building process incredibly smooth for both the parties.